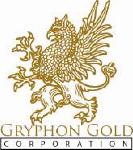 CARSON CITY, NEVADA -- (Marketwire) -- 03/01/13 -- Gryphon Gold Corporation (the "Company" or "Gryphon Gold") (TSX: GGN)(OTCQB: GYPH), a company focused on its joint venture interest in the gold Borealis Oxide Heap Leach Project in Nevada (the "Borealis Property"), provided an operational update as of February 28, 2013.

Permit to increase solution flow still progressing

The Company has submitted several permit applications that would allow the solution flow at the Borealis Property to increase almost 50%, up to 2,600 gallons per minute. The current solution flow permit allows throughput of approximately 1,750 gallons per minute, which is nearly double the approximately 950 gallons per minute that has been realized to date. While the Water Pollution Control Permit was issued by the State of Nevada in the fourth quarter of 2012, the main overriding permit, the Modified Plan of Operations, continues to be under review by the U.S. Forest Service and the Nevada Department of Environmental Protection. Borealis Mining Company LLC ("Borealis"), the entity that was created as a result of the joint venture with Waterton Global Value L.P. ("Waterton"), continues to work with both agencies to complete the permitting.

Additional initiatives to advance production


-- Borealis is finalizing the assembly and electrical work on the additional crushers, which are expected to be fully operational next week. Once online, the system is expected to be able to process 12,000 tons of ore per day.-- The pumping system required for the additional set of carbon columns is on site. The carbon columns are anticipated to be delivered to the property by the end of March and, along with the expanded pumping system, will be installed and should be operational upon receipt of the solution flow permits.-- Heavy earth moving equipment, including a loader and a haul truck, has been ordered and is scheduled to be on site by the end of March. With this additional equipment, Borealis will be able to mine and add fresh ore to the heap leach pad with the expectation of increasing recovery rates and decreasing the cash cost per ounce.
James T. O'Neil Jr., CEO and Interim CFO of Gryphon Gold, commented, "The restart in production and the addition of our joint venture partner has allowed investments to continue in an effort to expand production capacity at the Borealis Property. The additional crushing capacity and heavy earth moving equipment will allow us to not only stack ore on the pad more quickly, but also add fresh ore to be processed."
Senior Credit Facility and Capital Contributions
Under the terms of the joint venture with Waterton, $17 million, or about two-thirds, outstanding under the Company's senior credit facility was converted for a 60% ownership interest in Borealis. Gryphon Gold owns a 40% interest in Borealis and the amount due under the senior credit facility has been reduced to $8 million, which is to be repaid in twenty-three monthly installments, with the first payment paid on January 31, 2013. The amounts due under the senior credit facility consist of principal of $6,650,000 and an additional aggregate amount of $1,662,500, together with interest calculated at an annual rate of 5%. In the event payments are not made on the facility during the six months ending July 31, 2013, Gryphon Gold will face dilution of its ownership percentage in the joint venture by up to 5.2%, bringing its ownership interest down to 34.8%.
Additionally, as part of its operating agreement with Waterton, Gryphon Gold is responsible for the payment of $4.0 million to the joint venture to compensate Borealis for obligations incurred prior to the formation of the joint venture. In total, Waterton is expected to advance $5.6 million to Gryphon to cover the Company's initial capital contributions, of which $4.0 million has already been advanced to the joint venture. This is scheduled to be repaid on or before July 31, 2013. Interest on the capital contributions not repaid by Gryphon Gold by this date will accrue at an annual rate of 10% for the first month, 20% for the next two months, 30% for the following month and 40% for the last two months. If the cash calls are not met by August 1, 2013, the Company will be diluted by up to 25%, bringing down its ownership interest to 9.8% if it does not make any monthly installment payments under the senior credit facility or any of the cash calls up to that point.
ABOUT GRYPHON GOLD:
Gryphon Gold holds a 40% joint venture interest in the gold producing Borealis Property, which is located in Nevada's Walker Lane Gold Belt. The Company and its joint venture partner Waterton Global Value L.P. are expanding the Borealis Property production capacity and advancing the development of the oxide heap leachable gold and silver historically identified that includes both pre-processed and unprocessed ore. The Borealis Property contains unpatented mining claims (including claims leased to the Company's wholly owned subsidiary) of approximately 20 acres each, totaling about 15,020 acres, which has successful past production.
Gryphon Gold routinely posts news and other important information on its website:
www.gryphongold.com
.
Safe Harbor Statement
This press release contains "forward-looking statements" and "forward-looking information" within the meaning of United States and Canadian securities laws, which may include, but are not limited to, statements relating to projected production rates, expected capital contribution, plans to advance the development of the Borealis property and future advances. Such forward-looking statements and forward-looking information reflect our current views with respect to future events and are subject to certain risks, uncertainties and assumptions, including risks associated with the possible dilution of Gryphon's interest in Borealis if it is unable to meet its capital contribution or loan repayment obligations, risks associated with mining operations, risks associated with the installation and operation of new equipment, risks associated with the reduction in revenue from operations for the periods referred to in this release; risks associated with Gryphon's limited capital resources, risks associated with the oxide heap, risks associated with exploration, metallurgical design and project permitting and development and the risks and uncertainties outlined under the section headings "Forward-Looking Statements" and "Risks Factors and Uncertainties" in the Annual and Quarterly Reports, as filed with the SEC and Canadian securities administrators and in the Company's other reports, documents, and registration statements filed with the SEC (available at
www.sec.gov
) and with Canadian securities administrators (available at
www.sedar.com
). Should one or more of these risks or uncertainties materialize, or should underlying assumptions prove incorrect, actual results may vary materially from those anticipated, believed, estimated or expected. The Company does not undertake to update forward-looking statements or forward-looking information, except as may be required by law. Full financial statements and securities filings are available on the Company's website:
www.gryphongold.com
and
www.sec.gov
or
www.sedar.com
.


Contacts:
Gryphon Gold Corporation
James T. O'Neil Jr.
CEO and Interim CFO
775.883.1456
joneil@gryphongold.com
www.gryphongold.com

Kei Advisors LLC
Craig P. Mychajluk
716.843.3832
cmychajluk@keiadvisors.com