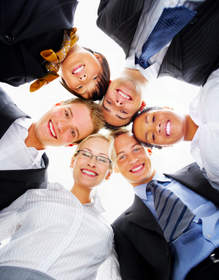 The College Pro franchise opportunity dwarfs any internship and has no equal or standard of comparison. It is not for everyone. Do you have what it takes to become one of the elite? Do you have what it takes to become a College Pro Painters Alum?



WOBURN, MA -- (Marketwire) -- 02/08/13 -- Recent statistics on post-college employment estimate that roughly 50% of graduating students are still unemployed or underemployed, but the cost of school and need for a degree are higher than ever. Before you end up on the wrong end of that statistic, ask yourself: Are you are willing to work harder than ever now, to achieve success and results that would previously seem unattainable for you?

Carolyn Corcoran, assistant director of Misericordia University's career development center, offers her insight, "If a new graduate wishes to attain a job, he or she really needs to display relevant work experience; the students who still have not landed a job -- or sometimes even an interview -- six months to a year after graduation are usually those who did not do an internship or neglected to work at a summer job that was relevant to their major during their time in college."

According to the National Association of Colleges and Employers (NACE):

"New college graduates who had participated in internships did far better in the job market than their classmates who had not had that experience. In 2008 employers extended job offers to nearly 70 percent of their interns."

NACE also provided some of the best practices for internship programs in their book "Building a Premier Internship Program: A Practical Guide for Employers." Eight of those best practices are listed below:

1. Provide interns with real work assignments
2. Hold orientations for all involved
3. Provide interns with a handbook and/or web site
4. Have an intern manager
5. Encourage team involvement
6. Bring in speakers from your company's executive ranks
7. Offer training/encourage outside classes
8. Conduct exit interviews

When looking for the perfect internship, ask the employer if their internship program covers these basic practices.

The College Pro Painters Franchise Manager program is one such internship. College Pro provides you with the skills necessary to be successful in your future career endeavors, gives you a solid summer internship, and a chance to run your own business as a College Pro Franchise Manager.