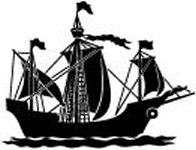 CALGARY, ALBERTA -- (Marketwire) -- 02/08/13 -- Diaz Resources Ltd. (TSX VENTURE: DZR) ("Diaz" or the "Company") today filed its Statement of Reserves Data and Other Oil and Gas Information as of December 31, 2012.

Summary of 2012 Reserves

The Company recorded a year-over-year 18% decrease in proved plus probable reserves to 1,005 MBOE at December 31, 2012. The estimated net present value of future net revenue attributable to the Company's reserves, before tax, using a 10% discount rate, decreased by 24% to $12.2 million (88% oil), compared with $15.9 million at December 31, 2011.

The decrease in reserves resulted primarily from lower heavy oil and natural gas prices used in the independent reserves report upon which the Statement of Reserves Data is based compared with the prices used in the 2011 independent reserves report. Downward technical revisions to the Company's Lloydminster heavy oil property were partially offset by extensions at the Company's Macklin property.

The Company's December 31, 2012 reserves were evaluated in accordance with the Canadian Oil and Gas Evaluation Handbook and National Instrument 51-101 Standards of Disclosure for Oil and Gas Activities by McDaniel and Associates Consultants Ltd. ("McDaniel"), independent reserves evaluators of Calgary, Alberta, in a report prepared by McDaniel dated February 1, 2013 and effective December 31, 2012 (the "McDaniel Report").


The following summary is based on the McDaniel Report.            SUMMARY OF OIL AND GAS RESERVES     AND NET PRESENT VALUES OF FUTURE NET REVENUE                AS OF DECEMBER 31, 2012               FORECAST PRICES AND COSTS                                             RESERVES                    --------------------------------------------------------COMPANY TOTAL            LIGHT AND                        MEDIUM OIL        HEAVY OIL           NATURAL GAS--------------------                      Gross   Net (i)   Gross   Net (i)    Gross    Net (i)RESERVES CATEGORY     (MBbl)   (MBbl)   (MBbl)   (MBbl)    (MMcf)    (MMcf)----------------------------------------------------------------------------PROVED Producing               30.8     26.7    147.5    146.9   1,347.7   1,240.7 Non-producing              -        -     25.2     24.3     387.5     362.4 Undeveloped                -        -    121.2    116.8         -         -----------------------------------------------------------------------------TOTAL PROVED             30.8     26.7    293.9    288.0   1,735.2   1,603.1PROBABLE                  3.9      3.1    337.8    324.0     272.3     250.0----------------------------------------------------------------------------TOTAL PROVED PLUS PROBABLE                34.7     29.8    631.7    612.0   2,007.5   1,853.1----------------------------------------------------------------------------                    --------------------------------------------------------COMPANY TOTAL                              NATURAL GAS                                             LIQUIDS         TOTAL   TOTAL--------------------                                         Gross   Net (i)    Gross   Net (i)RESERVES CATEGORY                        (MBbl)   (MBbl)    (MBOE)   (MBOE)----------------------------------------------------------------------------PROVED Producing                                   3.9      2.7     406.8    383.1 Non-producing                               0.1        -      89.9     84.7 Undeveloped                                   -        -     121.2    116.8----------------------------------------------------------------------------TOTAL PROVED                                 4.0      2.7     617.9    584.6PROBABLE                                     0.4      0.3     387.5    369.1----------------------------------------------------------------------------TOTAL PROVED PLUS PROBABLE                                    4.4      3.0   1,005.4    953.7----------------------------------------------------------------------------