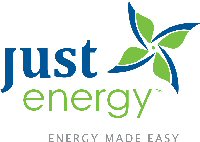 TORONTO, ONTARIO -- (Marketwire) -- 02/07/13 -- Just Energy Group, Inc. (TSX: JE)(NYSE: JE), a competitive retailer of natural gas and electricity, today announced results for its third quarter of fiscal 2013.

Key 3Q Highlights:


--  Strong energy customer additions of 341,000, increased 10% year over    year--  Strong National Home Services growth with installed base of 222,000,    increased 44% year over year--  Customer base growth to 4.3 million, increased 11% year over year--  Gross Margin of $142.5 million, decreased 3% year over year--  Embedded Gross Margin of $2.2 billion ($15.19 per share), increased 12%    year over year--  Adjusted EBITDA of $72.5 million, decreased 18% year over year--  Earnings per Share(1) (diluted) of $0.28 increased from a loss of $0.70    in the same period of last year. Trailing 12 month Earnings per Share(1)    (diluted) of $2.02--  Completion of $105 million private placement of unsecured debentures--  Board decision to reallocate capital priorities to focus on strategic    growth initiatives and debt reduction
(1) Profit for the period includes the impact of unrealized gains (losses), which represents the mark to market of future commodity supply acquired to cover future customer demand. The supply has been sold to customers at fixed prices, minimizing any realizable impact of mark to market gains and losses.
---------------------------------------------------------------------------- Three months ended December 31,                   Per                  Per ($ millions except per share)         F2013     share      F2012     share---------------------------------------------------------------------------- Sales                            $    733.9 $    5.10 $    738.6 $    5.21---------------------------------------------------------------------------- Gross margin                          142.5      0.99      147.4      1.04---------------------------------------------------------------------------- General and administrative             36.7      0.25       31.3      0.22---------------------------------------------------------------------------- Financing costs                        19.7      0.14       16.4      0.12---------------------------------------------------------------------------- Adjusted EBITDA                        72.5      0.50       88.5      0.62---------------------------------------------------------------------------- Funds from Operations                  38.3      0.27       51.6      0.36---------------------------------------------------------------------------- Profit (loss) for the period           40.2      0.28      (97.4)    (0.70)---------------------------------------------------------------------------- Dividends/distributions                44.6      0.31       43.9      0.31---------------------------------------------------------------------------- Payout ratio - Base EBITDA               83%                  69%---------------------------------------------------------------------------- Payout ratio - Adjusted EBITDA           62%                  50%---------------------------------------------------------------------------- Nine months ended December 31, ($ millions except per share and                  Per                  Per customers)                            F2013     share      F2012     share---------------------------------------------------------------------------- Sales                            $  2,083.6 $   14.52 $  1,964.9 $   13.94---------------------------------------------------------------------------- Gross margin                          374.0      2.61      344.2      2.44---------------------------------------------------------------------------- General and administrative            108.1      0.75       88.4      0.63---------------------------------------------------------------------------- Financing costs                        57.5      0.40       44.5      0.32---------------------------------------------------------------------------- Adjusted EBITDA                       164.2      1.14      173.8      1.23---------------------------------------------------------------------------- Funds from Operations                  54.3      0.38      119.7      0.85---------------------------------------------------------------------------- Profit (loss) for the period          392.0      2.73      (49.7)    (0.36)---------------------------------------------------------------------------- Dividends/distributions               133.4      0.93      131.2      0.93---------------------------------------------------------------------------- Payout ratio - Adjusted EBITDA           81%                  75%---------------------------------------------------------------------------- Payout ratio - Base EBITDA  (LTM)(1)                               102%                  72%---------------------------------------------------------------------------- Payout ratio - Adjusted EBITDA  (LTM)(1)                                65%                  60%---------------------------------------------------------------------------- Payout ratio - Base Funds from  Operations (LTM)(1)                    172%                  96%---------------------------------------------------------------------------- Energy customers (RCEs)           4,124,000            3,758,000---------------------------------------------------------------------------- Home Services customers  (installed units)                  222,000              154,000---------------------------------------------------------------------------- Total number of customers         4,346,000            3,912,000---------------------------------------------------------------------------- (1)Last 12 months----------------------------------------------------------------------------