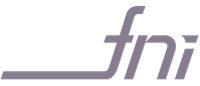 TORONTO, ONTARIO -- (Marketwire) -- 02/07/13 -- First Nickel Inc. ("FNI", or the "Company") (TSX: FNI) today provides its 2012 preliminary production results and outlook with respect to 2013 production and costs.

2012 Highlights


--  Shipped approximately 205,000 tonnes of Lockerby ore to Xstrata in 2012--  Produced approximately 5.8 million pounds of payable nickel and 4.6    million pounds of payable copper--  Achieved commercial production on July 1, 2012--  Unrestricted cash balance of $4.8 million as at December 31, 2012
Mr. Thomas Boehlert, President and CEO of FNI said "We made progress at our Lockerby Operation on the path towards full production during 2012. Challenges presented themselves in the fourth quarter of 2012, resulting in a reduced production rate, which delayed full production to the first quarter of 2013 and impacted the Company's working capital and liquidity positions. As previously announced, the Company arranged a $5.0 million shareholder loan that was completed on January 15, 2013 and is continuing to review potential sources of additional financing required to complete FNI's Lockerby Depth development program."
2012 Update
During 2012, the Company shipped approximately 205,000 tonnes of Lockerby ore to Xstrata and achieved commercial production on July 1, 2012. The Company made steady progress on the Lockerby Depth Project by increasing production through the first three quarters of 2012 but realized a shortfall in planned production in the fourth quarter. Fourth quarter production was primarily impacted by slower than planned development preparation and unplanned rehabilitation work on the main ramp. As a result, Lockerby produced approximately 5.8 million pounds of payable nickel, approximately 90% of 2012 guidance, and 4.6 million pounds of payable copper which achieved the lower end of the 2012 guidance.
The actual development rate at the Lockerby Mine for 2012 was 6.2 metres per day versus an originally planned 10.5 metres per day. The expected average development rate was adjusted to 8.8 metres per day in the fourth quarter to be more reflective of anticipated development performance at the Lockerby Mine.
2013 Summary Outlook
--  Full production by the end of Q1 - 2013--  Production of between 9.0 to 10.0 million pounds of payable nickel--  Total cash production costs estimated to be between $61.0 and $67.0    million(1)--  Total annual cash production costs of between $6.10 and $6.40 per lb(1)    of nickel
Production and Cost Outlook
--------------------------------------------------------------------------------------------------------------------------------------------------------                                                                        2013----------------------------------------------------------------------------Payable Nickel  lbs                                             9.0 - 10.0 MPayable Copper lbs                                               6.1 - 6.7 MTotal Cash Production Costs(1)                               $61.0 - $67.0 M--------------------------------------------------------------------------------------------------------------------------------------------------------Assumptions: Cu per lb - $3.50, CAD/USD $1.00