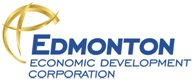 EDMONTON, ALBERTA -- (Marketwire) -- 02/07/13 -- Petals, passion and pyramids: you can find it all in a romantic getaway to Edmonton. Whether it's a stunning trail of rose petals, breathtaking views of the city's incredible River Valley or an escape to the iconic pyramids of the Muttart Conservatory, Edmonton takes the beauty of a Canadian winter and transforms it into a blissful vacation destination.

Picture a romantic dinner at one of the city's French restaurants, a hotel stay where you share decadent chocolates and champagne, or taking a tour of the picturesque River Valley - an urban parkland that is 22 times larger than New York's Central Park - by snowshoe or Segway; there is something for everyone.

Destination Romance

Start your getaway with one of a multitude of romance packages offered by Edmonton's best hotels. From luxurious options with long-stemmed roses to breakfast in bed or spa sensations, there's a reason these romantic choices are popular.

Go for diamonds - the AAA Four Diamond Award variety - on your stay and check in to the Chateau on the River, otherwise known as the Fairmont Hotel Macdonald where you'll bask in luxury and its impressive setting overlooking the River Valley.

Or add a twist to your escape package. Consider a theme room at the Fantasyland hotel in West Edmonton Mall - North America's largest shopping and entertainment destination. You can sleep like royalty or escape to the Polynesian islands among other tantalizing options. Just don't forget to add the Petals and Passion package, which includes a romantic trail of rose petals, a bottle of sparkling wine and a sensual gift basket for your stay.

Fall in Love with Edmonton

Romance is in the air when you take advantage of all that Edmonton has to offer. Bustling, historic Old Strathcona, known for its nightlife, restaurants and shopping is a must see while the 124th Street area also brings together dining and shopping options in its own uniquely Edmonton style - a definite highlight is the Gallery Walk, the first of its kind in Canada, and the place to see distinctive Canadian works of art.

West Edmonton Mall, meanwhile, is where you'll catch the award-winning exhibit, Diana, A Celebration; a look at the life and work of the Princess of Wales. Among the items on display are Princess Diana's magnificent royal wedding gown with its 25-foot long train, 28 of her designer dresses, family heirlooms, personal mementos and rare home movies. It is on from February 9 to June 9.