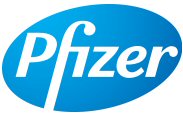 KIRKLAND, QUEBEC -- (Marketwire) -- 02/06/13 -- The Canadian Urological Association (CUA) and Pfizer Canada have announced a new fellowship program offering support and funding for Canadian urological researchers. The fellowship is focused on advancing urological research and improving care for patients with incontinence. The partnership will take place over two years, awarding $120,000 per year. The first wave of the fellowship program will take place in 2013-2014.

"With the growing burden of urological disorders in Canada, there is an immediate need to foster the training of our new clinicians in order to lead the charge in scientific discovery and innovation in urology, and specifically in the field of incontinence," says Dr. Robert Siemens, Chair of the Administrative Council of the Canadian Urological Association Scholarship Foundation (CUASF). The first two grants will be awarded at the Annual Meeting of the CUA in June 2013.

Fellowship Funds


-- For a 12-month period, 2 recipients will each receive a grant of $60,000 (CDN) (total $120,000)-- A second year with two new fellowships will take place in 2014-2015 (total $120,000)
Eligible Applicants
-- Must have completed Royal College of Physicians and Surgeons of Canada (FRCSC) requirements in Urology-- Canadian residents-- M.D. trained individuals-- The main applicant must be a Canadian Urological Association (CUA) member (active or candidate)-- Agrees to provide a progress report, including any publication/congress plan, to the CUASF for dissemination
For more information on how to apply, eligible research proposals, review criteria, notification dates and submission process please visit
http://www.cua.org/index.asp
.
Applications must be received by April 1, 2013.
About Canadian Urological Association
The Canadian Urological Association represents and provides a voice for all Canadian urologists and fosters dedications of all members of the profession toward ensuring the highest possible standard of urologic care of Canadians.
www.cua.org
About Pfizer Canada
Pfizer Canada Inc. is the Canadian operation of Pfizer Inc., one of the world's leading biopharmaceutical companies. The company is one of the largest contributors to health research in Canada. Every day, Pfizer Canada employees work to advance wellness, prevention, treatments and cures that challenge the most feared diseases of our time. Our commitment is reflected in everything Pfizer does, from our disease awareness initiatives to our community partnerships, to our belief that it takes more than medication to be truly healthy. To learn more about Pfizer's More than Medication philosophy and programs, visit
morethanmedication.ca
. To learn more about Pfizer Canada, visit
www.pfizer.ca
.
Add to Digg
Bookmark with del.icio.us
Add to Newsvine


Contacts:
Canadian Urological Association
Ms. Raffaella Leroux
raffaella.leroux@cua.org

Strategic Objectives
David Weinstein
416-366-7735 or Toll free: 1-866-366-7733
davidw@strategicobjectives.com

Strategic Objectives
Nadine Rashad
416-366-7735 or Toll free: 1-866-366-7733
nrashad@strategicobjectives.com

Strategic Objectives
Debra Quinn
416-366-7735 or Toll free: 1-866-366-7733
dquinn@strategicobjectives.com