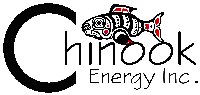 CALGARY, ALBERTA -- (Marketwire) -- 02/06/13 -- Chinook Energy Inc. (TSX: CKE) ("Chinook" or the "Company") is pleased to provide the following operational update.

Bir Ben Tartar Concession, Tunisia

TT-10 Horizontal Well Initial Flow Rates

The TT-10 well is Chinook's fourth horizontal well test of the Ordovician Quartzite Reservoir on the Bir Ben Tartar Production Concession (the "BBT Concession"). Partners in the BBT Concession are Enterprise Tunisienne D'Activites de Petrolieres ("ETAP") as block holder and Chinook (86% interest) and Cygam Energy Inc. (14% interest) as contractors.

Completion operations on TT-10 commenced on January 7, 2013 and, following an 11-stage fracture stimulation placing a total of 270,000 pounds of proppant, production testing began on January 12, 2013. Over the initial 19 day flow period the TT-10 well flowed an average oil rate of 618 barrels of oil per day ("bopd"), an average water rate of 516 barrels of water per day (44% water cut) and average gas-to-oil ratio of 1,039 standard cubic feet of gas per barrel of oil.

BBT Concession Production Update

Initial production ("IP") and current production data from the first three horizontal wells on the BBT concession is as follows:


                                               Dec 2012           Cumulative                        IP       IP       IP        Oil  Dec 2012 Production               On (10 day) (30 day) (90 day) Production Water Cut to YE 2012WELL   Production   (bopd)   (bopd)   (bopd)     (bopd)       (%)  (barrels)----------------------------------------------------------------------------         July 21,TT-16        2012      857      801      704        450         8     98,775         Sept 15,TT-13        2012    3,251    2,563    1,779        976        40    176,815          Oct 27,TT-11        2012    1,473      897      632        519        44     46,766
December gross production from the BBT Concession was 3,512 bopd from seven vertical and three horizontal producers. Water cuts from the horizontal wells have stabilized at approximately 40% in three of the four wells, a much higher average than seen in the stimulated vertical wells. Plans for water injection into the main BBT reservoir are progressing and will be included in 2013 facility development. Chinook's share of production is approximately 54%, with ETAP paying the tax and royalties out of its share of profit oil.
2013 BBT Drilling Program and Sud Remada Permit Activity Update
Chinook has budgeted for the drilling and completion of six wells on the BBT Concession in 2013. The anticipated commencement date of the drilling has been delayed to April 1, 2013 due to issues arising from the tendering of contracts and ETAP approvals. Chinook will provide guidance on anticipated 2013 production volumes from the BBT Concession at such time as a firm drilling commencement date has been set.
In addition to development drilling on the BBT Concession, Chinook will drill an exploration well on the Sud Remada Permit in 2013 targeting an Ordovician feature similar to that found at the BBT Concession and will shoot a 250km2 3-D seismic survey on the southern-most portion of the Sud Remada Permit, which currently has very limited 2-D seismic data, in an attempt to extend the prolific Acacus oil fairway onto the block.