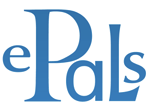 WASHINGTON, DC -- (Marketwire) -- 02/05/13 -- ePals Corporation (TSX VENTURE: SLN), an education media company and the world's leading Global Education Network, and the Smithsonian's Lemelson Center for the Study of Invention and Innovation's Spark!Lab, are happy to announce today the 26 student winners and runners up in the 2012 Invent It! Challenge contest.

Students were challenged to come up with solutions to problems in their schools, to improve on inventions being used in their schools, or to invent solutions for larger real-world problems that exist today.

A Sampling of Winning Inventions
Winners and runners up were chosen from among hundreds of entries across different categories and age groups, all of which are highlighted at www.ePals.com, and include:

•A 13-year-old boy from Chapel Hill, N.C., and his construction of a portable transport vehicle for children and elderly refugees who must flee conflict and famine -- that could save lives the world over;

•A 9-year-old Mississippi girl's prototype of a purse that has a solar-powered light inside, brightening the chances of finding your house keys;

•A 16-year-old girl from Indiana's development of an interactive homework-help 'app' for smartphones and handheld devices;

•A 6-year-old child from Pennsylvania's "turbo skraper" to make snow and ice removal from a car windshield easier than ever;

•A 9-year-old New Jersey girl, affected by her grandfather's Parkinson's, invented a "sand sleeve" that is a wrist guard with sand in it, the weight of which steadies her grandfather's hand so he can sign his name.



This year's entries reflect an awareness of academic, environmental and practical issues, and also show a deep understanding and empathy for those in different circumstances, such as the elderly and people facing war and conflict, say experts in inventions and global innovation. A social media campaign was added to this year's voting process, with ePals Choice nominees given two weeks to reach out and solicit votes for their projects. Thousands of people from around the world weighed in with their choices.

"Inventions are an important driver in advancing economies around the world and in addressing some of the more difficult issues we face as citizens of planet Earth," said John Kao, Chairman of the Institute for Large Scale Innovation and author of the book, Innovation Nation. "It's 'seriously amazing' to see these young people's innovative concepts, and organizations like the Smithsonian Institution, the Lemelson Center for the Study of Invention and Innovation, and ePals should be commended for encouraging and recognizing creativity in our youth."

"We're excited about the interest and participation throughout the global education community in this year's Challenge," says Claudine Brown, Smithsonian Assistant Secretary for Education and Access. "We saw a 6-fold increase over last year in the number of submissions. The creativity demonstrated by the students and the quality of their inventions were outstanding. We are committed to bringing the vast resources of the Smithsonian to connect educators and children and to reach across borders through these types of learning opportunities that spark creativity among the next generation of innovators."