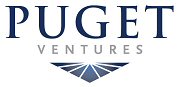 VANCOUVER, BRITISH COLUMBIA -- (Marketwire) -- 02/05/13 -- PUGET VENTURES INC. ("Puget") (TSX VENTURE: PVS) (the "Company") is pleased to announce that it has filed and received a receipt for an amended and restated preliminary short form prospectus with respect to an offering of subscription receipts. The Offering will be conducted on behalf of the Company by a syndicate co-led by Euro Pacific Canada Inc. and Jacob Securities Inc. and includes D&D Securities Inc.

This short form prospectus (the "short form prospectus") qualifies the distribution (the "Offering") of a minimum of 10,312,500 subscription receipts and a maximum of 26,668,250 subscription receipts (the "Subscription Receipts") at a price of $0.60 per Subscription Receipt (the "Offering Price"), for minimum total gross proceeds of $6,187,500 (the "Minimum Offering") and maximum total gross proceeds of $16,000,950 (the "Maximum Offering"). Each Subscription Receipt will entitle the holder thereof to receive, without payment of additional consideration or further action, and subject to adjustment, upon the satisfaction of the Release Conditions (as defined herein), one unit of the Company (a "Unit"). Each Unit will be comprised of one common share of the Company (a "Unit Share") and one share purchase warrant (a "Warrant"). Each Warrant will entitle the holder thereof to purchase one common share of the Company at a price of $0.90 per share for a period of 36 months. It is anticipated that a significant portion of the funds raised under the Offering will be used towards exploration expenditures to be incurred on or in relation to the mining interests that the Company will acquire in its proposed acquisition (the "Pafra Acquisition") of Pafra Enterprises Company Limited ("Pafra") from Imperial Mining Holding Limited ("IMHL") and, in particular, the Karakul Property. Further information regarding the Pafra Acquisition can be found in the short form prospectus, the Company's annual information form for the year ended April 30, 2012, and in the Company's previous news releases.

A material change to the Company's preliminary prospectus dated November 5th, 2012 includes the termination of insolvency proceedings against Pafra's wholly-owned subsidiary, AltaiRudaMetall ("RuMetall"), In 2011, IMHL ceased funding RuMetall, to conserve its capital and resources in order to complete the Pafra Acquisition. As a result, RuMetall was unable to meet its financial obligations and became subject to insolvency proceedings. In December 2012, Invest Project LLC, a private company at arm's length to the Company, IMHL and Pafra, funded the repayment of all indebtedness owing by RuMetall to its registered creditors, and the Arbitration Court of the Altai Republic issued a ruling confirming that all claims of RuMetall's registered creditors have been satisfied in full. On January 23, 2013, the insolvency proceedings were terminated.

As a result, all indebtedness previously owing by RuMetall to its registered creditors (including IMHL) is now owing by RuMetall to Invest Project LLC, as an interest free loan payable within 30 days of demand. Pursuant to the terms of the Pafra Acquisition, IMHL is responsible for the repayment of RuMetall's indebtedness to Invest Project LLC. None of the Offering proceeds will be used to repay such indebtedness. If IMHL is unable to repay the indebtedness owing to RuMetall, Invest Project LLC may seek any remedies under applicable Russian law available to it, including the commencement of new insolvency proceedings.