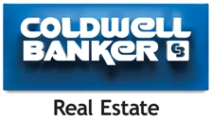 PARSIPPANY, NJ -- (Marketwire) -- 02/05/13 -- Today, Coldwell Banker Real Estate is unveiling its new national television commercial, "We Believe," which continues the brand's successful "Value of a Home" advertising campaign from last spring. The first installment of the new Coldwell Banker® commercial will debut February 10 on the 55th annual GRAMMY® Awards. The TV spot features a narration by Emmy and Golden Globe recipient Tom Selleck, in addition to the song "Home" by American Idol Season 11 Winner Phillip Phillips. The new commercial spots are part of the brand's 2013 "Blue Carpet" media buy strategy, which is focusing on top award shows and high-profile television events throughout the year.

The Coldwell Banker commercial illustrates the "magical" moments and memories built in a home, from "building forts from the sofa cushions" to "Friday-night sleepovers and Sunday morning sleep-ins." The powerful theme, "We Believe," reinforces the deeper, intrinsic value of a home beyond financial considerations. These sincere moments come to life with the trusted voiceover from Selleck, the iconic actor and current star of the CBS series "Blue Bloods," -- whose late father was an executive with Coldwell Banker Real Estate -- and the appropriately named Top 10 Billboard hit song, "Home," from American Idol singer Phillips. The spot closes with an important statement that demonstrates the real estate brand's legacy and commitment to home buyers and sellers: "Coldwell Banker, fulfilling dreams for over 100 years."

"We truly do believe in the importance of home," said Michael Fischer, chief operating officer, Coldwell Banker Real Estate LLC. "It's not just about buying and selling homes; it's about helping people establish their lives. With this new campaign, we wanted to reinforce and reignite the message of home ownership through a series of shared and insightful moments that make up the very essence of a home."

The new spots will also appear during the 85th annual Oscars® (February 24) and the 65th annual Emmy® Awards (September 22), with exclusive People.com video and social integrations pre-, during- and post-shows and media buys on Live from the Red Carpet, Fashion Police and E! After Party for each event.