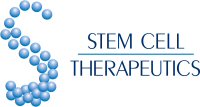 TORONTO, ONTARIO -- (Marketwire) -- 02/04/13 -- Stem Cell Therapeutics Corp. (TSX VENTURE: SSS), a life sciences company developing stem cell-related technologies, today announced the execution of a Letter of Agreement with Trillium Therapeutics Inc. ("Trillium") of Toronto, under which Trillium would be merged into Stem Cell Therapeutics Corp. ("SCT") by way of a three-cornered amalgamation or plan of arrangement with a newly-created SCT subsidiary.

In addition, SCT announces that its Board of Directors has authorized the implementation of a share consolidation approved by its shareholders at the special meeting held on December 20, 2012 at a ratio of 1 post-consolidation common share for 10 pre-consolidation common shares.

Proposed Merger

Trillium specializes in immunotherapy and cancer stem cell research, with a particular focus on blocking the negative pathways that malignant cells exploit to suppress anti-tumor responses. Trillium is developing TTI-621, a novel SIRPaFc fusion protein that targets CD47, augmenting the ability of the immune system to destroy cancer stem cells. The project originated from leading researchers in the field, including Drs. John Dick and Jean Wang of the University Health Network and Dr. Jayne Danska of the Hospital for Sick Children, all of Toronto. TTI-621, which is expected to enter formal IND-enabling studies in the second quarter of 2013, is being developed initially as a treatment for acute myeloid leukemia (AML), with potential applications in other hematological and solid tumours. Trillium's preclinical cancer immunotherapy pipeline also includes a fully human CD200-specific monoclonal antibody which is also ready to enter formal IND-enabling studies. In addition to its preclinical portfolio, Trillium is conducting a clinical trial in patients with interstitial cystitis, a chronic and painful bladder disease. Results from this trial are expected in mid-2013.

"The proposed merger of Trillium and SCT would create Canada's only public company advancing cancer stem cell technologies," said David Allan, the Executive Chairman of SCT. "With a combined pipeline containing both TTI-621 and the Tigecycline small-molecule program, which SCT recently optioned from the University Health Network, the resulting entity will be well positioned as a global contender in the cancer stem cell field."

It is intended that all Trillium executives and staff will remain with the resulting entity. The current CEO of Trillium, Dr. Niclas Stiernholm, will become the CEO of SCT, Dr. Robert Uger, Chief Scientific Officer, Dr. Penka Petrova, Vice President, Drug Development and Mr. James Parsons, CFO. Upon closing of the transaction, Dr. Michael Moore, Trillium's long-serving Chairman and veteran biotechnology executive, will join the Board of Directors of SCT. Following a career at the London Stock Exchange-listed biotechnology company, Xenova Group plc, in 2003 Dr. Moore was appointed Chief Executive Officer of then newly-formed Piramed Limited, which was sold to Roche five years later for $160 million. As a result of these permanent management appointments the executive services provided by Drs. Albert Agro and Bev Incledon, as an interim measure through their company Concept 2 Clinic Inc., will cease as of closing of the proposed merger.