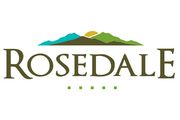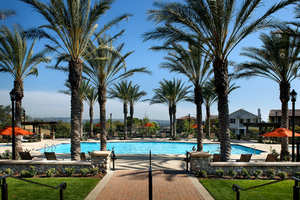 The Resort offers private recreational amenities for residents of Rosedale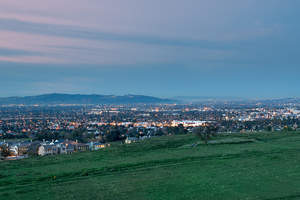 Rosedale offers the finest new homes in the San Gabriel Valley, private resort recreation, variety of parks and a naturally beautiful setting.


AZUSA, CA -- (Marketwire) -- 02/04/13 -- Buyer confidence is on the rise and national media has taken notice of Rosedale, a prime example of a master-planned community that is thriving with strong sales and happy homebuyers. The CBS Evening News recently visited and profiled Rosedale, where new home sales tripled from 2011 to 2012. Data that further underscores the recovery of the national housing market highlighting the exceptional performance of Rosedale is its national ranking among a comprehensive listing compiled by John Burns Real Estate Consulting. The company surveyed nearly 100 large-scale residential communities across the country to rank the 50 best-selling communities for 2012 and Rosedale proudly joined this prestigious list for the first time, ranking at #35. According to the survey, Rosedale was additionally recognized for demonstrating the biggest sales increase of any master-planned community on the list, with a 204% increase from 89 in 2011 to 271 sales in 2012.

The John Burns Real Estate Consulting Rosedale survey concluded that, "Rosedale is a great example of a community where product segmentation, community design, and superior execution come together to create a master plan that generates excitement in the market. Incorporating a thoughtfully considered 'resort' community recreation center, 10 parks, natural open space, and a future Metro Gold Line rail station, Rosedale has emerged as the place to be in the San Gabriel Valley."

"Rosedale's recent press coverage and national ranking are positive signs that point to the recovery of the housing market, as well as the thoughtful, innovative planning that have put this community in the national spotlight," said Carina Hathaway, Vice President of Marketing for Rosedale Land Partners, LLC, the developer of Rosedale. "We have been committed from the beginning to create a master-planned community where the finest new homes in the San Gabriel Valley, private resort recreation, beautiful parks and a naturally beautiful setting come together to offer a higher quality of life. Our goal is to deliver a fulfilling lifestyle to homeowners and watching this all come to fruition has been very gratifying for our entire team."