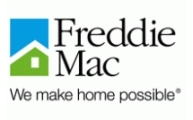 MCLEAN, VA -- (Marketwire) -- 02/04/13 -- Freddie Mac (OTC: FMCC) announces its highest-producing multifamily mortgage sellers of 2012. These are the lenders who transacted the most financing volume with Freddie Mac. Through these and other lenders, the company settled a record $28.8 billion in new multifamily volume last year, comprising 435,000 rental units, and resulting in over $21 billion in mortgage securitizations.

Quotes
Attribute to John Cannon, senior vice president of Freddie Mac Multifamily Production, Sales and Marketing

•"These lenders are MVPs of multifamily finance, and we just won the Super Bowl by working well as a team. Together, we had a record year in loan purchases, with new and repeat borrowers. The top six sellers nationwide accounted for 65% of our total settlement volume for 2012."

•"Multifamily is a competitive market. These top sellers worked tirelessly to meet the financing needs of their communities and support the rental housing market."




Top Sellers Nationwide Volume1. CBRE Capital Markets $6.2 Billion2. Berkadia Commercial Mortgage $3.6 Billion3. Wells Fargo Multifamily Capital $2.4 Billion (Tie for third) Holliday Fenoglio Fowler, L.P. $2.4 Billion4. Walker & Dunlop, LLC $2.3 Billion5. NorthMarq Capital, LLC $1.9 Billion
Top Seller by Freddie Mac Mulifamily Region

Southeast Region: Berkadia Commercial Mortgage, Richmond, Va.
Central Region: CBRE Capital Markets, Dallas, Texas
Western Region: CBRE Capital Markets, Newport Beach, Calif.
Northeast Region: Beech Street Capital, LLC, New York, N.Y.
Top Targeted Affordable Housing Sellers

1. Wells Fargo Multifamily Capital
2. Citibank, NA
3. Oak Grove Commercial Mortgage LLC
Conventional Structured Transactions

1. Beech Street Capital, LLC
2. HSBC Bank USA
Top Seniors Housing Sellers

1. KeyBank Real Estate Capital
2. Wells Fargo Multifamily Capital
Partnership Award
for outstanding collaboration, increased loan volume and commitment to working with Freddie Mac
•Beech Street Capital, LLC •Jones Lange LaSalle
Relevant Links

The 2011 Top Producer Rankings
The
2012 Multifamily Volumes
Multifamily Demand Forecast
research
Freddie Mac was established by Congress in 1970 to provide liquidity, stability and affordability to the nation's residential mortgage markets. Freddie Mac supports communities across the nation by providing mortgage capital to lenders. Today Freddie Mac is making home possible for one in four homebuyers and is one of the largest sources of financing for multifamily housing.
www.FreddieMac.com
. Twitter:
@FreddieMac
Add to Digg
Bookmark with del.icio.us
Add to Newsvine
CONTACT:
Patti Boerger
703-903-2445
Patricia_Boerger@FreddieMac.com