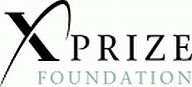 LONG BEACH, CA -- (Marketwire) -- 02/28/13 -- The X PRIZE Foundation announced today that it has set a goal of funding and launching a $10 Million Global Literacy X PRIZE in 2013. The purpose of this X PRIZE is to transform established beliefs about the timeline, nature, quality, and scalability of literacy solutions to serve the needs of over 60 million children who are not receiving primary education.

At a special lunch held during the 2013 TED Conference, the X PRIZE also announced that MIT Professor Nicholas Negroponte will serve as the competition's Chairman.

Prof. Negroponte, co-founder of the MIT Media Lab and founder of One Laptop per Child, joins X PRIZE advisors Gordon Brown, former UK Prime Minister and UN Special Envoy on Global Education, and Sir Ken Robinson, world-renowned education and creativity expert.

"Last year, we committed to revolutionizing global healthcare and we now have 271 teams from 35 countries pre-registered to compete for the $10 million Qualcomm Tricorder X PRIZE to create a device that will make reliable health diagnoses available directly to consumers anytime, anywhere," said Dr. Peter H. Diamandis, chairman and CEO of the X PRIZE Foundation. "This year, to help support the second UN Millennium Development Goal, we hope to revolutionize global literacy with a prize that will change what people think is possible regarding the means and methods used to teach and learn."

In his role, Prof. Negroponte will serve as a spokesperson for the prize, will help ensure that the prize achieves its goals, and will oversee the development of the competition rules and guidelines.

"A Global Literacy X PRIZE will reframe the education conversation that, to date, has been focused only on system (school) reform," says Prof. Negroponte. "By changing the conversation from 'how do we fix the system?' to 'how do we meet the unique needs of all individual learners?' we begin a critical transformation. Insofar as literacy is the key to eliminating poverty, creating world peace and saving the environment, a paradigm shift is urgently needed."

The X PRIZE Foundation is in discussions with philanthropists and potential sponsors to fund the $10 million purse and underwrite the operation of the prize. The X PRIZE Foundation expects to fund and launch the competition before the end of 2013 and operate the competition through the end of 2015.