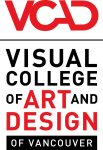 VANCOUVER, BRITISH COLUMBIA -- (Marketwire) -- 02/28/13 -- The Visual College of Art and Design (VCAD) of Vancouver is offering up to $150,000 in scholarships to 2013 high school graduates. More than 50 awards - including one full-tuition scholarship - are available to high school students interested in training for art and design careers after graduation.

"At VCAD, we believe that the cost of an education shouldn't deter students from pursuing careers they're passionate about," says Larry Heinzlmeir, VP of Marketing for VCAD. "These scholarships can help more than 50 high school grads from 2013 get the training they need to become the next generation of designers. If we can help make a student's dream career a reality, we're very proud to do it."

VCAD grads have used their education as a springboard to their careers. Alumni have gone on land positions with local companies and some have secured internships with renowned designers across North America. One alumnus debuted his own label at last year's Fashion's Night Out (FNO) Vancouver.

The scholarship program is open to high school students who will graduate in 2013. Available awards include one full-tuition scholarship, up to four half-tuition scholarships and 50 partial scholarships. Applicants must submit a scholarship application package as well as an application to a VCAD program in Interior Design, Graphic Design, Fashion Design, 3D Modeling Animation Art and Design, Marketing and Merchandising for Fashion, Game Development and Design or Mobile Game Design and Development.

In addition, students must tailor their application to their program of choice and submit original materials as stated in the application package. A letter on official school letterhead from a teacher or guidance counselor and a current high school transcript must be submitted, as well.

Official rules and regulations can be found at vcad.ca. Entries must be contained in one package and received by VCAD by May 24, 2013. Applications should be submitted to:


Scholarship CommitteeVisual College of Art and Design5th Floor-626 West Pender St.Vancouver, BCV6B 1V9
For more information, call 1.800.370.5728, or visit
vcad.ca
to request a scholarship application package. You can also follow VCAD on Facebook, Twitter and YouTube.
About VCAD
VCAD is an art and design school focused on inspiring creativity, where the instructors share the same commitment, desire and passion for art and design as the students. Diploma programs in Interior Design, 3D Modeling Animation Art & Design, Game Development and Design, Fashion Design, Graphic Design, Mobile Game Design and Development, and Marketing and Merchandising for Fashion, have quarterly start dates to maximize flexibility for students. VCAD is also a passionate supporter of the arts within the community, offering bursaries, scholarships and awards to local organizations each year.


Contacts:
Media Contact:
Warren Mailey
Communications Manager
778.331.8262 ext 2130