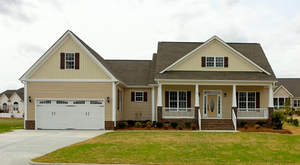 The Plan Collection's House plan 109-1086 offers a bonus room or flex space.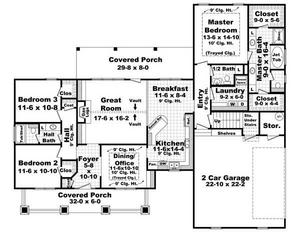 The Plan Collection's blueprint for house plan 109-1086.


STAMFORD, CT -- (Marketwire) -- 02/27/13 -- The Plan Collection (TPC), the leading online house plan provider, notes industry trends in house plans for 2013 are due to baby boomers in transition. Along with an improvement in housing starts, TPC believes more Americans are choosing to purchase house plans online for new homes or renovations that will accommodate future lifestyle needs. The U.S. Commerce Department reported that the pace of home construction in January 2013 was the third-highest since mid-2008, as were applications for building permits, a signal of future construction.

According to the National Association of Home Builders, top house plan trends for 2013 include: home offices or flex space, technology media centers, bigger windows for natural lighting, wider doors and hallways, first floor master bedroom/bathroom suites, and easy to maintain exteriors and landscaping.

"Some boomers are choosing to work past the age of 65 and as they transition from a traditional 9-to-5 job they want home offices for flexibility a second career or part-time employment, therefore it is no surprise that there is a big trend in home offices and flex space," said James McNair, president and chief operating officer, The Plan Collection. "AARP says that half of all baby boomers and two thirds of younger boomers have children under 18 who are still living in their homes, and more than one third of boomers are also caring for an older parent."

Today, one in four Americans is a baby boomer and as the nation's aging baby boomer market reaches its peak they are the largest population group in U.S. history there are approximately 77 million babies that were born in the U.S. during the years between 1946 and 1964. In 2011, the oldest of these baby boomers started turning 65, and, on average can expect to live to 83. (Source: U.S. Department of Health and Human Services.)

What's more, because as a person ages there is a likelihood that use of a wheelchair might become a necessity, so there is also a trend for wider doors and hallways in homes, along with first floor bedrooms and bathrooms. More than 40 percent of new homes have master suites downstairs, a 15 percent increase over a decade ago. Bedrooms are also bigger, with larger walk-in closets and bathrooms that have a separate tub and shower and dual sinks.