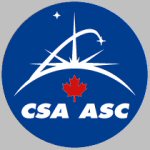 LONGUEUIL, QUEBEC -- (Marketwire) -- 02/27/13 -- Today, the Honourable Christian Paradis, Minister of Industry and Minister responsible for the Canadian Space Agency, announced a $15.8-million contract to MacDonald, Dettwiler and Associates (MDA) for the design of a sophisticated mapping system known as the OSIRIS-REx Laser Altimeter.

"Our government has always been a strong supporter of the Canadian space sector, and this groundbreaking project will position the industry to take full advantage of future space and non-space opportunities," said Minister Paradis. "Canada has a proud legacy in space, and our government is ensuring that the sector can continue to create jobs, growth and long-term prosperity for Canadians."

OSIRIS-REx will be the first U.S. mission to return a sample from an asteroid to Earth. The successful completion of the Laser Altimeter will further enhance Canada's competitiveness in space robotics, a key sector of our economy.

These are achievements every Canadian can be proud of, and they are proof that Canadian ingenuity and leadership in advanced space technology are alive and well. OSIRIS-REx will be launched in September 2016 and will reach asteroid 1999 RQ36 in 2018.

Follow us on :

RSS: http://www.asc-csa.gc.ca/rss/default_eng.xml

Facebook: https://www.facebook.com/pages/Canadian-Space-Agency/150629121625960

YouTube: http://www.youtube.com/user/Canadianspaceagency

Twitter: http://twitter.com/csa_asc

BACKGROUNDER

Canada's Contribution to the OSIRIS-REx Asteroid Mission

Canada has been selected as NASA's sole international partner for OSIRIS-REx, the first U.S. mission to return a sample from an asteroid to Earth that will better explain our solar system's formation and how life began. The data collected will also help our understanding of asteroids that could impact Earth. OSIRIS-REx marks the first time Canada takes part in an international mission to return an extraterrestrial sample to Earth.

Overview of the mission

Under the Origins-Spectral Identification-Resource Identification-Security-Regolith Explorer (OSIRIS-REx) mission, NASA will launch a spacecraft to an asteroid in 2016 and use a robotic arm to retrieve samples of material. OSIRIS-REx is part of NASA's New Frontiers Program, which will explore the solar system with frequent, medium-class spacecraft missions that conduct high-quality, focused scientific investigations. NASA is investing $800 million in the 14-year mission (excluding the launch vehicle).

OSIRIS-REx will be launched in September 2016, and will encounter the asteroid in 2018. It will then study the asteroid for about 6 months, globally mapping the surface from a distance of 7 km down to 250m. The sample will be returned to Earth in 2023.

The OSIRIS-REx Mission is led by Principal Investigator Dante S. Lauretta of The University of Arizona, supported by a science team of 40 Co-Investigators, with project management at NASA's Goddard Space Flight Center and development partnership with Lockheed Martin Space Systems.