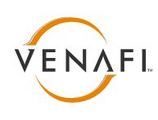 SALT LAKE CITY, UT and SAN FRANCISCO, CA -- (Marketwire) -- 02/26/13 -- RSA Conference 2013 -- Ponemon Institute will present findings from its 2013 Cost of Failed Trust Report: Threats & Attacks, underwritten by Venafi, the inventor of and market leader in Enterprise Key and Certificate Management (EKCM) solutions, at RSA Conference 2013 in San Francisco on Thursday, February 28. Dr. Larry Ponemon will present the report findings during a joint track session titled "Controlling Trust and Risk: Lessons Learned at Boeing and New Ponemon Research." The session will present how digital certificates and cryptographic keys provide the foundation of trust in today's enterprises, and expose the hard costs associated with sub-standard key and certificate management.

Click to Tweet: #PonemonInstitute to present 2013 Cost of Failed Trust Report at #RSA on Thurs. Controlling #Trust & #Risk track session

"During this track session I will discuss how systemic enterprise failures in key and certificate management create vulnerabilities that cybercriminals are exploiting to breach corporate and government networks, steal data and disrupt critical business operations," said Larry Ponemon, chairman and founder of Ponemon Institute Research. "I will present the findings from the 2013 Cost of Failed Trust report, including the research methodology, which quantifies for the first time the cost of trust exploits.

"I'll share some of the expected and startling findings, including the fact that more than half of the companies surveyed do not know how many keys and certificates they have, that every company had experienced an attack on trust due to failed key and certificate management, and that trust attacks are projected to cost organizations an average of $35 million over 24 months, with a maximum cost exposure of $398 million per organization."