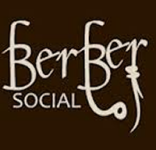 TORONTO, ONTARIO -- (Marketwire) -- 02/26/13 -- In proud partnership with the Breakfast Clubs of Canada, BerBer SOCIAL, The Sultan's Tent & Cafe Moroc are hosting a breakfast charity event where 100% of the proceeds will go directly toward giving back the most important meal of the day to children who need it most.

Please join us for a morning filled with fresh, delectable breakfast items as we raise money to support the Breakfast Clubs of Canada with their important mandate.


WHO:Jennifer Perusini, Events & Marketing Manager - BerBer SOCIAL, The Sultan'sTent & Cafe MorocAbby Bagwell - Breakfast Clubs of Canada RepresentativeChef Erik Kekes, Executive Chef - MarshallWHAT:A charity breakfast buffet supporting the one in ten Canadian children(637,000) who live in poverty and are at risk of starting their day on anempty stomach (http://www.breakfastclubscanada.org/Needs.aspx). Please joinBerBer SOCIAL, The Sultan's Tent & Cafe Moroc as we host this event tocreate awareness and raise funds to help this great cause.WHEN :February 27, 20137:00am-11:00amWHERE :The Sultan's Tent & Cafe Moroc49 Front Street EastToronto, OntarioM5E 1B3
About BerBer Social, The Sultan's Tent & Cafe Moroc
BerBer SOCIAL gifts you a few hours of laid back luxury, splendid service, and exclusive edibles & elixirs!
BerBer takes you back to a time, when the Berbers of North Africa bestowed exquisite gifts of urban living on medieval Europe. BerBer is here to create your perfect dinner party. Intriguing guests mingle over handcrafted food and drink, while stunning surroundings and high energy come together to create the perfect evening out! The Sultan's Tent and Cafe Moroc locates itself in Toronto's only remaining historic cast iron building. Enjoy a Prix Fixe four-course French Moroccan Sultan's Feast with belly dancing seven nights a week! You will be dining on plush divans under shimmering lantern lit tents, sipping cocktails and mint tea, admiring the charms of the belly dancers.
About Breakfast Clubs of Canada
Breakfast Clubs of Canada is a national not-for-profit organization dedicated to providing services and funding to school breakfast programs. We do this with the help of individual and corporate partners, all committed to the cause of feeding our children's future.
Menu Beverages Apple Orange Cranberry Pomegranate Chocolate milk 1% and 2% milk Coffee Tea Breakfast is served Fresh baked butter croissants Organic whole fruit bowls Fresh fruit skewers infused with cinnamon and cardamom Classic French toast, lavender scented maple syrup Hand cut home fries, salted herbs Rich scrambled eggs, feta crumble, cherry tomato halves, spiced croutons Double smoked back sliced bacon Breakfast and Merguez sausages Eggs Florentine


Contacts:
The Sultan's Tent & Cafe Moroc
Jennifer Perusini
Events & Marketing Manager
647-998-4994
jennifer@thesultanstent.com