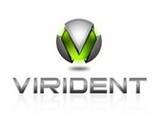 MILPITAS, CA -- (Marketwire) -- 02/25/13 -- Virident Systems, a performance leader in flash-based storage class memory (SCM) solutions, today announced the company will be demonstrating how its technology is uniquely suited to maximize the benefits of VDI at the VMware Partner Exchange Conference (PEX) Feb. 25-28, at the Mandalay Bay Hotel in Las Vegas, Nev., booth No. 1300. PEX is the annual global partner conference dedicated to enabling partners for success in selling and deploying VMware solutions, products and services.

Virident will showcase how its FlashMAX™ II solution provides efficient utilization of virtual infrastructure allowing a boot storm of 200 desktops while simultaneously recomposing 50 in the background in less than nine minutes. FlashMAX II is able to scale to accommodate peak I/O workloads, not just average I/O workloads, improving ROI and the end user experience.

As more and more workloads get virtualized, efficient utilization of virtual infrastructure becomes critical to maintain cost effective performance. The I/O layer is the biggest bottleneck when consolidating physical infrastructure into virtual environments. The challenge is to support the maximum number of virtual machines and simultaneously increase their individual performance without increasing latency or total cost.

To learn more about Virident's industry-leading PCIe solid-state drives for enterprise environments and its new FlashMAX II, visit http://www.virident.com.

About Virident Systems

Virident Systems enterprise-class Storage Class Memory (SCM) solutions deliver unconditional, consistent performance that supports the most data-intensive content and applications. The inherent advantage associated with this disruptive technology revolutionizes computing by speeding application response time and optimizing datacenter efficiency for new levels of ROI. Virident Systems is backed by strategic investors, Intel®, Cisco® Systems and a storage solution provider, as well as Hercules Technology Growth Capital and venture investors Globespan Capital Partners, Sequoia Capital, Mitsui Global Investments and Artiman Ventures. For more information, visit www.virident.com.

Virident, Virident FlashMAX, vFAS and the Virident logo are trademarks of Virident Systems.