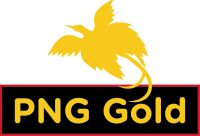 VANCOUVER, BRITISH COLUMBIA -- (Marketwire) -- 02/25/13 -- PNG Gold Corporation ("PNG Gold" or the "Company") (TSX VENTURE: PGK.V) is pleased to announce its corporate objectives for 2013 and achievements since its new management took direct control over operations in the second quarter of 2012.

Management took over operations from a previously contracted third party in order to achieve greater direct control over its Normanby Island projects in Papua New Guinea. The transition is now complete, which has resulted in a substantially lower cost per metre drilled for the Company's projects. The restructuring has also provided the Company with the necessary infrastructure, relationships, and flexibility, to efficiently operate and assess the vast mining and exploration opportunities in Papua New Guinea, differentiating the Company amongst its exploration peers.

Since the change in operational control in the second quarter of 2012, PNG Gold realized the following:


-- Purchased four new diamond drills in order to retain corporate control and reduce drilling costs by approximately half of last year's contracted rate-- Completed the 2012 drill program consisting of 9,668 metres in 40 holes at the Imwauna and Kelas Prospects, of which the majority were completed in Q4 2012-- Developed the first detailed geological model on the Imwauna Main Structure-- Restarted the entire operations including hiring of operations team at the Alotau office and operations camp. Ceased to utilize a third party's operations office in Brisbane, Australia, in order to attain more direct control of operations, minimize the use of consultants, and significantly reduce administrative costs at the Company's Alotau office-- Completed the construction and equipped a 100-plus person, modern camp in Q3 2012-- Hired Country Manager, Marc Plante, a qualified mining manager experienced in logistics for major projects around the world-- Hired key structural geologist, Dr. Guowei Zhang, in order to begin defining the structural controls to mineralization at the Imwauna and Kelas prospects-- Hired local community representatives to liason community projects, including ongoing medical, educational and clean water programs-- Completed an Environmental Impact Assessment and Environmental Monitoring Study-- Anticipating final assay results from first shipments of the Imwauna Main Structure in the coming weeks
The Company's Chief Operating Officer, Lorne Warner, stated, "Our achievements in 2012 have put us in a strong position to implement our future corporate objectives, and we look forward to taking further steps to fulfilling our corporate mission to become a sustainable gold exploration and development company focused on Papua New Guinea. The Company is committed to aggressively exploring the Imwauna Main Structure in order to define the geometry of several of the high-grade gold zones situated along the structure as outlined in the geological model. PNG Gold plans to be able to define the high-grade gold mineralization with the objective of undertaking a National Instrument 43-101 resource study. We will also complete systematic exploration in 2013, including diamond drilling of our other gold zones and prospects situated on our mineral claims."
Details on 2012 Milestones:
-- The Company purchased four new diamond drills, two of which have capacity to drill 1,000-plus metres of HQ core, which were delivered between Q3 2012 and Q1 2013. The objective of purchasing drills was to retain corporate control and reduce drilling costs by approximately half of last year's rate. Two of the drills are also capable of working underground and on helicopter assisted drilling programs-- As part of the PNG Gold's mandate to build necessary infrastructure, the Company has also purchased an additional D5 bulldozer and four all- terrain vehicles, in addition to upgrading the site access road for all weather access, in order for drill work to continue through the heavy rainy season-- As part of the 2012 drill program, the Imwauna Main Structure was drilled to test the newly developed geological model, continuity and depth extent of gold mineralization. Results for drilling at the Imwauna prospect will be released on a timely basis. The Company's 2012 drill program consisted of 9,668 metres in 40 holes at the Imwauna and Kelas Prospect, of which the majority were completed in Q4 2012, As part of the 2012 drill program, the Kelas prospect was drill tested to better define its structural orientation and potential relationship to the Imwauna Structure mineralization. Please refer to the image http://media3.marketwire.com/docs/855535FIG1.pdf for the potential relationship between Kelas and Imwauna.-- Completed the construction, equipped and staffed the 100-plus person capacity, modern camp in Q3 2012. The main road from the coast line to camp is currently being upgraded to an all-weather status for tired vehicles to use during the rainy season-- Restarted the entire operations including hiring of operations team at the Alotau office and operations camp. Ceased to utilize a third party's operations office in Brisbane, Australia, in order to attain more direct control of operations, minimize the use of consultants, and significantly reduce administrative costs at the Company's Alotau office-- The Company hired Marc Plante as Country Manager. Mr. Plante brings over fifteen years of drilling industry experience, primarily as a project manager and in logistics for major projects around the world, including as Logistics Manager at Boart Longyear, and Project Manager at Foraco Drilling. He has extensive management and supervisory experience in both surface and underground drilling. Mr. Plante has completed underground driller, surface driller, driller trainer and generic supervisor training at the Norcat School of Mining.-- The Company also hired Dr. Guowei Zhang as Vice President, Technical Services. Dr. Zhang brings over 30 years of international experience in the mining industry and has been responsible for the development of structural models at a series of gold mines in Canada.-- PNG Gold also hired two local representatives to be liaisons on community projects, including its ongoing medical, educational, and clean water programs.
Drilling Program and Rig Deployment for 2013
Geological interpretation of the Imwauna Main Structure and interpreted gold mineralization along the structure by using historic and recent drilling indicates that drilling needs to continue at 25 metre by 25 metre intervals where high-grade gold mineralization is anticipated. PIMA studies of the recent drill core are helpful in determining the alteration assemblages associated with the gold mineralization and anticipated depth to which mineralization may extend. The Company expects focus on two of five potential Zones along the structure to determine the depth potential of gold mineralization, and provide sufficient data to develop a reliable resource estimate.
It is anticipated that Rigs 3 & 4 will be assigned for the foreseeable future to Imwauna on a full capacity basis. As a result, running Rigs 3 & 4 should produce approximately 4,000 metres per month of drilling at Imwauna. Rigs 1 & 2 are lighter than Rigs 3 & 4 and consequently can be flown and are built to operate underground. Until they are required for underground drilling on Imwauna, they are needed to fill a number of imperative functions. Primarily, Rigs 1 & 2 will be used to explore untested known gold anomalies throughout the El 1091 Normanby and EL 1069 Sehulea projects. These drills will also allow for minimal drilling interruption at Imwauna in the case of equipment failure. In addition, Rigs 1 & 2 provides the opportunity for a dedicated training program of national drillers without impacting the Imwauna output. The benefit of training national drillers is clear in terms of community and government relations but is expected to further reduce drilling costs in the future. Training is expected to add to core output in the short term as these rigs can be deployed in other areas, such as Sehulea, without affecting drill rates at Imwauna, allowing the Company to meet its other licence commitments.
Financial Update
The Company expects to minimize capital expenditures in 2013 and manage its cash balance by scaling its drilling and administrative operations as circumstances dictate, in order to remain in a financially flexible position. Since filing the Company's September 30, 2012 financial statements, the Company has drilled over 10,000 metres with purchased drill rigs and concluded a baseline environmental study.
The investments made to date in equipment and rigs has reduced cost per metre drilled to less than half of that previously paid to an Australian contractor last year. Based on the Company's plan to drill approximately 4,000 metres per month, combined with the savings in drilling costs already achieved to date, the Company expects further reductions in drill costs to fully achieve payback of its investment in drill rigs by the end of the second quarter in 2013.
Exploration and Mining in Papua New Guinea
Papua New Guinea's reliance on gold is significant as measured in terms of the value of gold produced as a percentage of GDP. According to Papua New Guinea's Mineral Resource Authority ("MRA"), mining has been the most significant contributor to the country's economy since 1973. Mining products, primarily gold, are currently the country's top mining exports, according to the Australian Minister of Foreign Affairs (November, 2012). Papua New Guinea is a preeminent gold producing region as evidenced by such publications as the U.S. Geological Survey's January 2012 Mineral Commodity Summaries which estimates that the country has more gold in the ground compared to Canada and current production approaching that of Mexico. Because of its importance, gold exploration and development is welcome and the government makes every effort to encourage active exploration companies.
Papua New Guinea offers a growing economy favorable to mining companies, with real GDP growth rate in 2012 expected to be approximately 8% (source: MRA). In addition to a growing economy, the country was ranked by the Fraser Institute's Annual Survey of Mining Companies 2011-2012, as the third best jurisdiction in the world for policy and mineral potential in 2012, suggesting a sound political landscape for fostering the success of mining companies in the area.
About the Normanby Island Project
EL 1091 Normanby - Imwauna Flagship Project
The Normanby exploration licence - EL 1091 - is located on the north side of Normanby Island, approximately 80 kilometres northeast of Alotau, the provincial capital of Milne Bay province, eastern Papua New Guinea. The project consists of two main prospects, Imwauna and Kelas, along with numerous untested prospects. The flagship Imwauna gold deposit is a high grade, near surface, low sulfidation, epithermal vein gold system. Gold mineralization ranges from 0.5 metres to 6.0 metres in the Imwauna Main structure. The Imwauna prospect remains open in the North and South at strike and at depth.
EL 1069 Sehulea
The Sehulea exploration licence - EL 1069 - is located north east of Imwauna on Normanby Island and contains several low sulphidation epithermal gold deposits which require additional drill testing. Previous results indicate the area contains extensive lower grade gold mineralization over intercepts of up to 60 metres core length with grades ranging between 1-2 g/tonne gold. Mineralization is associated with extensive silicification, disseminated, and semi-massive pyrite, with a positive correlation between higher pyrite concentrations and gold.
About PNG Gold Corporation
PNG Gold Corporation is a well-funded, sustainable exploration company with an advanced stage drilling program in Papua New Guinea. PNG Gold holds a 100% interest in the Imwauna and Sehulea properties on Normanby Island, Milne Bay Province, Papua New Guinea, and trades on the TSX Venture Exchange under the symbol PGK.V. PNG Gold's mission is to become the premier, sustainable exploration and development company in Papua New Guinea.
FORWARD LOOKING STATEMENTS
Forward Looking Statements - This document contains forward-looking information. Often, but not always, forward-looking information can be identified by the use of words such as "plans", "expects" or "does not expect", "is expected", "estimates", "intends", "anticipates" or "does not anticipate", or "believes", or variations of such words and phrases, or statements that certain actions, events or results "may", "could", "would", "might" or "will" be taken, occur or be achieved. Examples of such statements include statements with respect to: PNG Gold Corporation's ("PNG Gold" or the "Company") proposed exploration activities and timing and funding thereof; expectations that an NI 43-101 resource study will be undertaken or completed; amounts of drilling expected to be completed and costs thereof; expectations regarding PNG Gold's ability to raise capital; treatment of PNG Gold under governmental regulatory regimes and tax laws; amounts and timing of capital expenditures and the method of financing thereof; the status of PNG Gold's assets; and PNG Gold's future growth and performance.
Such forward-looking information is based on a number of assumptions which may prove to be incorrect, including, but not limited to: the ability of PNG Gold to obtain necessary financing and adequate insurance; that drilling equipment will not break down or require unforeseen maintenance and that qualified staff will be available to operate such equipment. Risks that could adversely affect such assumptions include economic conditions generally; PNG Gold's current and future stock price; the results of PNG Gold's operations and exploitation, exploration and development activities; fluctuations in gold prices and market conditions; the regulatory environment in Papua New Guinea; future capital and other expenditures (including the amount, nature and sources of funding thereof; the availability of necessary exploration equipment; fluctuations in foreign currency exchange rates; unknown defects in title to PNG Gold's properties; transportation and construction delays; failure of plant, equipment or processes to operate as anticipated; accidents, labor disputes and other risks of the mining industry; and political instability, arbitrary changes in law, delays in obtaining governmental approvals and anticipated and unanticipated costs. The factors identified above are not intended to represent a complete list of the risks that could affect PNG Gold.
Should one or more of these risks or uncertainties materialize, or should assumptions underlying the forward-looking information prove incorrect, actual results, performance or achievement may vary materially from those expressed or implied by the forward-looking information contained in this document. These risk factors should be carefully considered and readers are cautioned not to place undue reliance on forward-looking information, which speaks only as of the date of this document. All forward-looking information herein is expressly qualified in its entirety by the cautionary statements contained in or referred to herein. PNG Gold does not undertake any obligation to release publicly any revisions to this forward-looking information to reflect events or circumstances that occur after the date of this document or to reflect the occurrence of unanticipated events, except as may be required under applicable securities laws.
ON BEHALF OF PNG GOLD
Greg Clarkes, Chairman of the Board of Directors
PNG Gold Corporation
The securities have not been registered under the United States Securities Act of 1933, as amended, or any state securities laws and may not be offered or sold in the United States absent registration thereunder or an applicable exemption from such registration requirements. This press release shall not constitute an offer to sell or the solicitation of an offer to buy any of the securities in the United States.
Neither the TSX Venture Exchange or its Regulation Services Provider (as that term is defined in the policies of the TSX Venture Exchange) accepts responsibility for the adequacy or accuracy of this release.


Contacts:
PNG Gold Corporation
Greg Clarkes
CEO and Director
(604) 669 4899
(604) 685 2345 (FAX)
www.pnggold.com