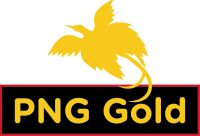 VANCOUVER, BRITISH COLUMBIA -- (Marketwire) -- 02/25/13 -- PNG Gold Corporation ("PNG Gold" or the "Company") (TSX VENTURE: PGK.V) is pleased to announce its corporate objectives for 2013 and achievements since its new management took direct control over operations in the second quarter of 2012.

Management took over operations from a previously contracted third party in order to achieve greater direct control over its Normanby Island projects in Papua New Guinea. The transition is now complete, which has resulted in a substantially lower cost per metre drilled for the Company's projects. The restructuring has also provided the Company with the necessary infrastructure, relationships, and flexibility, to efficiently operate and assess the vast mining and exploration opportunities in Papua New Guinea, differentiating the Company amongst its exploration peers.

Since the change in operational control in the second quarter of 2012, PNG Gold realized the following:


--  Purchased four new diamond drills in order to retain corporate control    and reduce drilling costs by approximately half of last year's    contracted rate--  Completed the 2012 drill program consisting of 9,668 metres in 40 holes    at the Imwauna and Kelas Prospects, of which the majority were completed    in Q4 2012--  Developed the first detailed geological model on the Imwauna Main    Structure--  Restarted the entire operations including hiring of operations team at    the Alotau office and operations camp. Ceased to utilize a third party's    operations office in Brisbane, Australia, in order to attain more direct    control of operations, minimize the use of consultants, and    significantly reduce administrative costs at the Company's Alotau office--  Completed the construction and equipped a 100-plus person, modern camp    in Q3 2012--  Hired Country Manager, Marc Plante, a qualified mining manager    experienced in logistics for major projects around the world--  Hired key structural geologist, Dr. Guowei Zhang, in order to begin    defining the structural controls to mineralization at the Imwauna and    Kelas prospects--  Hired local community representatives to liason community projects,    including ongoing medical, educational and clean water programs--  Completed an Environmental Impact Assessment and Environmental    Monitoring Study--  Anticipating final assay results from first shipments of the Imwauna    Main Structure in the coming weeks
The Company's Chief Operating Officer, Lorne Warner, stated, "Our achievements in 2012 have put us in a strong position to implement our future corporate objectives, and we look forward to taking further steps to fulfilling our corporate mission to become a sustainable gold exploration and development company focused on Papua New Guinea. The Company is committed to aggressively exploring the Imwauna Main Structure in order to define the geometry of several of the high-grade gold zones situated along the structure as outlined in the geological model. PNG Gold plans to be able to define the high-grade gold mineralization with the objective of undertaking a National Instrument 43-101 resource study. We will also complete systematic exploration in 2013, including diamond drilling of our other gold zones and prospects situated on our mineral claims."