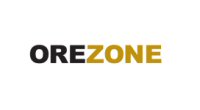 OTTAWA, ONTARIO -- (Marketwire) -- 02/25/13 -- Orezone Gold Corporation (TSX: ORE) is pleased to announce additional positive results from an ongoing infill and expansion drill program at its wholly owned Bombore Gold Project in Burkina Faso, West Africa. The recent drilling has expanded the southern P16 and the P17N deposits and with open ended mineralization, more expansion drilling is warranted. Additional core drilling completed on the P17S prospect confirmed the presence of several north-plunging mineralized zones with grades exceeding 2 g/t, which remain open to the north, including 18 m at a grade of 2.36 g/t on the northernmost section drilled to date. Scout drilling on the new P13 target on 400 m line spacing has intersected narrow mineralized zones on all sections over a strike of 2 km in the southern portion of the target area, including 7 m at a grade of 1.48 g/t on section 3400N and 15 m at a grade of 1.3 g/t on section 2200N. Results for this release include 5,795 m of reverse circulation (RC) drilling (119 holes) and 3,606 m of core (DD) drilling (24 holes) and are essentially from the southern area of the property. The drilling in this location was designed to upgrade and expand the P16 and P17 deposits, as well as test new targets with limited to no prior drilling.

"These higher grade results are very encouraging given that the best auger anomalies on P13 were located in the northern portion of the target area, where assay results are still pending," said Pascal Marquis, SVP Exploration for Orezone. "Although Bombore is already recognized for its significant size (+11km long), these results highlight the potential for higher grade zones that could have a positive impact on the overall project economics"

An additional 84,000 m of results have now been released since the August 2012 resource estimation. The ongoing drill program continues to demonstrate the potential to upgrade and expand the resources, especially the softer near surface oxide resources. The current resource is constrained within optimized open pit shells that span 11 km and includes 4.13 Moz of measured and indicated (125 Mt @ 1.03 g/t) and 1.03 Moz of inferred resources (35 Mt @ 1.00 g/t) with an average depth of drilling to only 120 meters. The oxide portion of the resource occurs in the top 50 m and includes 1.76 Moz M&I and 0.26 Moz Inferred resources. The Company has recently commissioned an interim/internal resource update using 63,500 m (771 holes) of the current program that will bring the total database to over 400,000 m (5,034 holes). The update is expected to be completed in Q1 2013 and will be the basis for the reserves of the full Feasibility Study ("FS") to be released 2H 2013.


          Table 1. Cumulative Results Excluded from the August          2012 Resource Reported to Date          --------------------------------------------------------                 Total Drilling to Date             Grade g/t          --------------------------------------------------------          Zone            # of Holes   Total m     Uncut    Cut(1)          --------------------------------------------------------          KT - RC                 23     1,169      1.31      1.22          --------------------------------------------------------          CFU - RC                17     1,455      0.82      0.82          CFU - DD                16     2,517      2.69      1.09          --------------------------------------------------------          Maga - RC              268    17,885      1.09      0.95          Maga - DD               60    12,874      1.29      1.09          --------------------------------------------------------          P8P9 - RC               30     1,665      0.91      0.90          P8P9 - DD               44     8,416      1.02      0.98          --------------------------------------------------------          P11 - RC                22     1,100      1.29      1.11          P11- DD                  3       496      1.66      1.14          --------------------------------------------------------          Siga E - RC             55     2,828      1.14      0.94          Siga E - DD             16     2,046      1.38      1.03          --------------------------------------------------------          Siga W - RC             35     1,750      0.89      0.89          Siga W - DD             17     2,127      0.93      0.88          --------------------------------------------------------          Siga S - RC            177     8,877      0.94      0.87          Siga S - DD             36     5,423      0.95      0.90          --------------------------------------------------------          P16 - RC                33     1,659      1.06      1.05          P16 - DD                10     2,032      1.35      1.25          --------------------------------------------------------          P17 - RC                 4       175      2.44      2.25          P17 - DD                 1       175      3.50      2.40          --------------------------------------------------------          P17 N - RC              38     1,915      1.10      1.03          P17 N - DD               1       175       NSA       NSA          --------------------------------------------------------          P17 S - DD              15     1,695      2.83      2.42          --------------------------------------------------------          P13                     51     2,670      1.36      1.35          --------------------------------------------------------          North - RC             338    22,174      1.08      0.96          North - DD             120    23,807      1.25      1.03          --------------------------------------------------------          South - RC             289    14,555      0.98      0.89          South- DD               72    10,091      1.02      0.92          --------------------------------------------------------          SE - RC                 37     1,834      1.19      1.16          SE - DD                 11     2,207      1.47      1.31          --------------------------------------------------------          New targets - RC        89     4,585      1.17      1.11          New targets - DD        16     1,870      2.83      2.42          --------------------------------------------------------          All - RC               715    41,233      1.06      0.96          --------------------------------------------------------          All - DD               203    36,105      1.22      1.04          --------------------------------------------------------