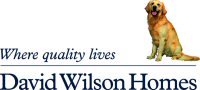 LONDON, UNITED KINGDOM -- (Marketwire) -- 02/25/13 -- Considering homes in your area? Well, leading house builder David Wilson Mercia is offering investors in Bicester the chance to receive a six per cent annual return through an innovative initiative to sell show homes at its De Lacy Fields development to buy-to-let investors.

David Wilson Mercia's show home sale and leaseback scheme allows investors to purchase a fully furnished show home and then rent it back to the housebuilder for an agreed fixed term.

There are several benefits for the buyer, one being that they have a guaranteed tenant for the duration of the lease. Additionally to this, they will also have peace of mind, as they can be confident that the housebuilder will take care of the property. What's more, they will also receive a guaranteed six per cent annual rental yield.

This scheme is already proving a hit with cash buyers looking to invest their hard earned savings in bricks and mortar and David Wilson Mercia is pleased to announce it is currently offering this scheme on the five-bedroom Beckley show home at De Lacy Fields.

The Beckley is priced at GBP 600,000. This property represents excellent value for money and even better news, this property comes with an annual return of GBP 36,000.00 thanks to the six per cent annual yield this scheme offers.

"We're delighted to have our show home available for investors in Bicester" commented Steve Barton, Sales Manager for David Wilson Mercia. "It offers terrific value for anyone who is looking to invest in property with minimal risk - as you have a guaranteed tenant for the full duration of the lease.

"And rather than having to worry about untidy tenants, the investor knows that we will maintain the property in pristine condition. We will even guarantee the internal fixtures and fittings for a full five years, another added incentive that is proving an attractive draw to investors."

The five-year fixtures and fittings guarantee is in addition to the existing ten-year NHBC warranty on the structure of new homes and remains valid even if the home is sold on to a new owner.

"If you're looking to invest in something that will give you a decent, guaranteed return on your money, why not consider investing in our show home? Speak to our experienced sales team who can tell you more."

For more information about the sale and leaseback scheme please visit our website at www.dwh.co.uk/showhome.

De Lacy Fields currently has three-, four- and five-bedroom properties for sale at its De Lacy Fields development in Bicester priced from GBP 308,000. For more information, please contact the sales centre on 01869 253019 open daily from 10am to 5pm.

For more information please call the sales hotline on 0844 811 3322 open seven days a week from 8am to 9pm or log on to www.dwh.co.uk/.

David Wilson Mercia has been awarded the maximum five star official rating from the Home Builders Federation (HBF) for the third year in a row. The news was announced after more than 20,000 new home buyers across the country took part in this year's HBF customer satisfaction survey.

NOTES TO EDITORS:


1. For further information about De Lacy Fields or David Wilson Mercia please contact Hannah Elwell, Director of PR or Sophie Redman, PR Account Executive on 0116 247 1777 or Hannah@unsworthsugden.co.uk or sophie@unsworthsugden.co.uk.2. David Wilson Homes is part of Barratt Group, which sold 12,637 homes in the last financial year, making it the biggest housebuilder by volume in Britain.3. Barratt Group was awarded a maximum five star rating for the third consecutive year in the 2012 Home Builders Federation Customer Satisfaction Survey.4. In 2012 site managers working for Barratt Group won the highest number of NHBC Pride in the Job Quality Awards for a record eighth consecutive year.5. Barratt Group was named Sustainable Developer of the Year at the What House Awards 2012, in addition to Sustainable Housebuilder of the Year at the Housebuilder Awards 2012.6. Barratt Group is the only housebuilder to provide a five year warranty on the fixtures and fittings in its new build homes at the time of purchase.7. Images of a selection of developments are available to the media at http://www.barrattdevelopments.co.uk/barratt/en/media/mediakit/lib.


Contacts:
Hannah Elwell
Director of PR
0116 247 1777
Hannah@unsworthsugden.co.uk

Sophie Redman
PR Account Executive
0116 247 1777
sophie@unsworthsugden.co.uk