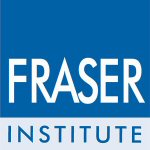 CALGARY, ALBERTA -- (Marketwire) -- 02/25/13 -- Australia's universal-access health care system, which outperforms Canada across many measures of access and outcomes, offers important lessons for Canada on health policy reform, argues a new report from the Fraser Institute, an independent, non-partisan Canadian think-tank.

"Canada is at a crossroads: government health spending is among the highest in the developed world, yet Canadians endure some of the longest waits for medical treatment," said Nadeem Esmail, Fraser Institute director of health policy studies and author of Health Care Lessons from Australia.

"It's time for Canadian governments to stop throwing money at our fundamentally broken system. Australia is a fine example of a universal health care system that puts patients first. Canada would be wise to follow its lead on cost-sharing, activity-based funding, and private-sector involvement."

Health Care Lessons from Australia is part of a Fraser Institute series examining the way health services are funded and delivered in other developed countries with universal-access health care systems. The nations profiled all aim to achieve the noble goal of Canada's health care system: access to high-quality care regardless of ability to pay.

The report includes an introduction from Hon. Janice MacKinnon, finance minister in Saskatchewan's former NDP government, highlighting Canada's urgent need for health policy reform.

She writes that while the need for change is widely recognized, it's difficult to achieve when the debate is too often marked by ideology. As an example, she cites what she calls "myopic and predictable" arguments from public sector unions and other defenders of the status quo that any involvement by the private sector will usher in American-style two-tier health care.

"The debate needs to be moved beyond the stark choices in North America to consider other OECD countries whose systems are less expensive and feature shorter waiting lists and better outcomes," MacKinnon writes.

In comparing Canadian and Australian health care, the report notes that Canadian government health expenditures (age-adjusted) were 26 per cent higher than Australia's in 2009. In fact, Canada's health spending as a share of GDP was the highest among all developed nations with universal-access health care. At the same time, Canadians are forced to endure poor access to medical professionals and medical technologies as well as some of the longest waits for treatment in the developed world.

Australia's health policy framework differs from Canada's in the following important ways:


--  Cost-sharing for outpatient medical services--  Some private provision of hospital and surgical services--  Activity-based funding for hospital care--  Broad private/parallel health care sector with taxpayer support and dual    practice
"Emulating the Australian health care system would not require a marked departure from the current tax-funded, provincially managed, federally supported health care system in Canada," Esmail said.