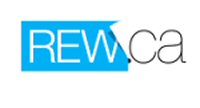 VANCOUVER, BRITISH COLUMBIA -- (Marketwire) -- 02/25/13 -- REW.ca® , Greater Vancouver's home for comprehensive online local real estate information, today launches its new Chinese-language version - zh.rew.ca - to better serve Metro Vancouver's growing Chinese community. Zh.rew.ca is the first local Chinese real estate search portal in Canada that offers buyers and sellers:


-- MLS® listings (covering Hope to Pemberton including the Sunshine coast)-- new development listings-- an agent directory-- local real estate news-- school & amenity data-- mortgage rate information-- neighbourhood profiles
Today's launch marks a whole new level of real estate service available to the Chinese community - a service delivered conveniently in simplified Chinese language characters.
"
REW.ca
recognizes the unique importance of the Chinese community in Greater Vancouver, and we are proud to offer this first of its kind, comprehensive Chinese-language real estate search portal," says Ian Martin, General Manager,
REW.ca
.
"The
REW.ca Chinese site
is unique in that it allows us to serve one of B.C.'s fastest-growing demographics very effectively by communicating with them in their own language. It offers - all in one place - more Greater Vancouver area MLS® and New Developer listings than any other local Chinese site in the country. Additionally, our listings are translated from the MLS® and our other data partners in real-time so consumers will always have the most up-to-date information."
The
new Chinese version
is similar to
REW.ca
in its navigation, look and features, but it operates under the direction of Chinese Editor Hong Sui. Focusing on the uniqueness of the local Chinese community, Ms. Sui will develop original news articles in Chinese covering a variety of local realty topics and will post real estate-focused articles sourced from Chinese media. Translated versions of stories found on the English
REW.ca
site also will be featured on the Chinese edition, to give visitors a complete Lower Mainland experience.
Beyond unique editorial content,
zh.rew.ca
also tightly integrates property listings with community and neighbourhood profile information to help home-buyers find nearby schools, shopping, amenities and transit routes.
The site offers the same convenient tools as its counterpart,
REW.ca
. Home buyers can search from anywhere (including on tablets and mobile devices), share search results via social media, save searches and get alerts when matching property listings come on the market.
"We've set the bar quite high when it comes to the real estate services and information we provide to the Chinese community - we offer unique content and services not found anywhere else," says Sui. "
Zh.rew.ca
is presented in simplified Chinese, which allows us to reach the biggest audience of local and international Chinese home-buyers, and it's also really convenient for Chinese newcomers. I'm excited for Chinese agents as well, as they now have the ability to market themselves in their own language to Chinese consumers."
This is the second Chinese-language marketing vehicle from the same company. Last fall,
REW.ca
launched a weekly Chinese newspaper edition delivered to select homes in Richmond and available at over 300 retail locations.
"We talked to agents, brokers and developers, and they all expressed the need to reach the Chinese community better. In response, we took our 35 years of local marketing experience through the Real Estate Weekly newspaper, combined it with the success of the
REW.ca
website, and created
zh.rew.ca
,"says Martin. "Launching
zh.rew.ca
reinforces our commitment to be the primary source for residential real estate information in Greater Vancouver, and this site allows us to bring all the latest essential real estate data from the front lines of the housing market to a greater number of Chinese buyers and sellers."
About REW.ca
REW.ca
is Greater Vancouver's home for comprehensive online local real estate search.
REW.ca
is the first local website to bring together real estate buyers, sellers, agents, brokers and developers in one search portal covering the Greater Vancouver market from Hope to Pemberton including the Sunshine Coast.
REW.ca
goes beyond just property listings by providing local news, community data, stats, trends, and analysis to offer a complete consumer guide to real estate search.
REW.ca
is the registered trademark for the online arm of the Real Estate Weekly newspaper, and is owned and operated by Glacier Media Inc.
www.rew.ca
.


Contacts:
Media contact:
Brendan Bailey
604-340-2440
brendan@brendanbaileypr.com