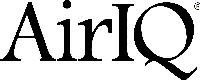 TORONTO, ONTARIO -- (Marketwire) -- 02/25/13 -- AirIQ Inc. ("AirIQ") (TSX VENTURE: IQ), a supplier of wireless asset management services, today announced its financial results for the three months and nine months ended December 31, 2012.

"The Company delivered a small sequential growth in quarterly revenue," said Donald Gibbs, President and Chief Executive Officer of AirIQ. "However, the potential increase could have been greater were it not for delays from two large customers in the New York area due to Hurricane Sandy," continued Mr. Gibbs. "On the operational side, compared to the previous quarter, the Company kept expenses fairly flat, but experienced a one-time increase in install and repair costs which resulted in a lower gross margin percentage." Mr. Gibbs also noted that the Company has been spending considerable time and money on a new firmware platform, which was delivered to six major customers during the quarter. General release of the platform to the Company's entire installed base is scheduled for the next quarter.

The main highlights for the quarter were as follows:


--  Third sequential quarter of increased revenue.--  Completed a $300 financing comprised of a $150 loan and a non-brokered    private placement for gross proceeds of $150.--  New firmware platform deployed to six major customers.
Financial Highlights
                                                 Three months  Three months                                                        ended         ended                                                    31-Dec-12     31-Dec-11----------------------------------------------------------------------------Total Revenue                                    $        583  $        600Gross Margin                                     $        388  $        454Gross Margin %                                           66.6%         75.6%Net Income (loss)                                $       (109) $        (97)Net Income (loss) per share, basic and diluted   $      (0.01) $      (0.01)EBITDAS(i)                                       $        (74) $        (55)Cash from operating activities                   $      ($168) $        (15)----------------------------------------------------------------------------
(i)EBITDAS represents earnings before interest, tax, depreciation, amortization, shared-based compensation expense and the gain on business acquisition. The Company has included information concerning EBITDAS because it believes that it may be used by certain investors as one measure of the Company's financial performance. EBITDAS is not a measure of financial performance under IFRS and is not necessarily comparable to similarly titled measures used by other companies. EBITDAS should not be construed as an alternative to net income or to cash flows from operating activities (as determined in accordance with IFRS) or as a measure of liquidity.
Unless otherwise noted herein, and except share and per share amounts, all references to dollar amounts are in thousands of Canadian dollars.
Revenues for the three months ended December 31, 2012, decreased 3% to $583 from $600 for the three months ended December 31, 2011. Revenues for the nine months ended December 31, 2012, decreased 6% to $1,740 from $1,850 for the nine months ended December 31, 2011. Approximately 74% and 73% of the total revenue for the three and nine month periods ended December 31, 2012 respectively, represents recurring revenue from the Company's airtime customers.