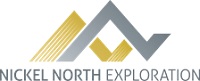 VANCOUVER, BRITISH COLUMBIA -- (Marketwire) -- 02/22/13 -- Nickel North Exploration Corp. (TSX VENTURE: NNX) (the "Company" or "Nickel North") announces its Annual General Meeting of the Shareholders, nomination of Anna Mao as Director, appointment of Cathy Wang as Chief Financial Officer, resignation of Min Kuang and Michael Cathro as officers, as well as the Company's attendance at the Prospectors and Developers Association of Canada's PDAC 2013 in Toronto.

Annual General Meeting (AGM)

The Company's AGM will be held in Vancouver, British Columbia at 11:00AM, May 13, 2013 at the Offices of Clark Wilson LLP. Shareholders are welcome to attend the AGM and meet with management who are expected to discuss the upcoming field season at the Company's Hawk Ridge Ni-Cu-PGE Project in northern Quebec.

Anna Mao, MBA, Nominated to Join the Company's Board

The board of directors of the Company (the "Board") also nominated Gege (Anna) Mao to be elected as a new director of the Company at the AGM. Ms. Mao is Chairperson of Enterprise Uranium and director of Enterprise metal; both companies are listed in Australian Stock Exchange. She is a creative leader and entrepreneur with over 20 years' experience and knowledge in finance and operations. She has co-founded and developed several successful businesses both in China and Canada. Mrs. Mao graduated from Beijing Institute of Technology University in 1991, and obtained her MBA from Richard Ivey Business School of Western Ontario University in 2001. Ms. Mao was CEO and director of Worldtex Capital Resources Limited, a capital and investment company incorporated in Hong Kong. Mrs. Mao is a Canadian Citizen and resident in Beijing.

Wenshan (Wilson) Zhang, will not be standing for re-election due to other engagements. The Board extends many thanks to Wilson for his contribution and wishes him the very best in his future endeavors.

Ms. Cathy Wang, BBA, C.A. Appointed Chief Financial Officer

On February 18, 2013, Cathy Wang was appointed as Chief Financial Officer of the Company. Ms. Wang is a Chartered Accountant, Certified Public Accountant (U.S.), and Certified Public Accountant (China) with over 13 years working experience in public practice focusing mainly on public companies. She holds Bachelor of International Business Administration from Beijing Jiaotong University. She worked as assurance manager and held senior positions at Ernst & Young LLP, Beijing and Vancouver, as well as Manning Elliott LLP. She has advanced financial and accounting knowledge in IFRS, US and Canadian GAAP.

Min Kuang and Michael Cathro Resigned as Officers

On February 18, 2013, Min Kuang resigned as the Chief Financial Officer of the Company and Michael Cathro resigned as Senior VP of Exploration. Both Ms. Kuang and Mr. Cathro will remain as directors of the Company.

PDAC 2013

The Company also announces that it will be at the Metro Toronto Convention Centre from March 3 through March 6 for the Prospectors and Developers Association of Canada's PDAC 2013 in Booth 2148 of the Investors Exchange. The Company will also be presenting in the PDAC Core Shack Booth 5008 March 5 and 6 and welcomes investors and shareholders to attend and meet with management during the event.