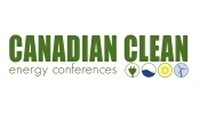 TORONTO, ONTARIO -- (Marketwire) -- 02/21/13 -- Canada's renewable energy leaders are looking forward to networking and knowledge-sharing at the 4th annual Ontario Feed-In Tariff Forum, taking place this April 2-4 in Toronto. The forum will be the first opportunity for the industry to understand the new direction for renewable energy in Ontario under the province's new Premier Kathleen Wynne. It will also provide the very latest update on small and large FIT projects and the outlook for project finance and development in other key markets including British Columbia, Quebec and Alberta.

Over 120 leading speakers will address the most business-critical issues for renewable energy developers, suppliers and investors involved in the Ontario Feed-In Tariff market and interested in evolving project opportunities across Canada. Among those speaking are the CEOs, Presidents and Senior Representatives of leading developers and suppliers including Gemini Power Corp, GDF Suez Canada, Invenergy, SunEdison, Alterra Power, Ontario Power Generation, REpower Systems Inc., Pattern Energy, Boralex, Siemens, SkyPower Global, General Electric, Xeneca Power, Heliene, Recurrent Energy, KPMG, Finavera Wind Energy, Greengate Power, Spark Solar, Canadian Solar, Mainstream Renewable Power, and Algonquin Power Company.

These companies are currently looking to understand the outlook for renewable energy projects in Canada and how the next stage of Ontario's renewables market will develop. The Ontario Feed-In Tariff Forum will provide them with a timely platform to network and receive the very latest updates on provincial energy policy and project outlooks. Mike Snow, President of Algonquin Power, sees the forum as an opportunity to spread three key messages around project risk, permitting challenges and community engagement in Ontario.

"Political uncertainty increases project risk which will ultimately increase the cost of securing reliable sources of renewable energy," comments Snow. "Another key message for this year's forum is that the Ministry of Environment needs to evolve the permitting process to eliminate front-end loading of a significant portion of the engineering costs. And the other point I will be bringing up, is the need to educate Ontario residents on the significant benefits associated with hosting renewable facilities."

"We are looking forward to the Ontario Feed-In Tariff Forum and National Renewable Energy Forum," says Michael Dilworth, Vice President and General Manager, SunEdison Canada who is speaking at the event. "It is important to have these discussions as an industry in order to better understand how solar can be included in policy discussions throughout Canada."

Mike Garland, CEO of Pattern Energy, is looking forward to seeing the Canadian wind industry pulling together and demonstrating its maturity as a fully-fledged professional industry as he has seen in the US. "I think the Ontario Feed-In Tariff Forum is one of the key elements for demonstrating the professionalism of the Canadian wind industry. Ontario is one of the most active Canadian provinces and areas in North America and is an essential part of the wind industry in Canada," he says. "The forum is a key place to meet and coalesce the wind industry, which should be viewed as on par with any other professional industry."