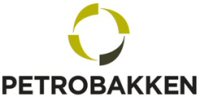 CALGARY, ALBERTA -- (Marketwire) -- 02/21/13 -- PetroBakken Energy Ltd. ("PetroBakken" or the "Company") (TSX: PBN) is pleased to announce the Company's 2012 year-end reserves and provide an operational update.

Unless otherwise noted, all reserves herein are "Company Interest" reserves, which represent the Company's working interest and royalty interest share of reserves, before deduction of the Company's royalty obligations. All values in this press release are based on Sproule's forecast prices and estimates of future operating and capital costs at December 31, 2012. The Company's annual audit of our consolidated financial statements is not yet complete and accordingly all financial amounts herein are management's best estimates which are unaudited and subject to change.

HIGHLIGHTS


--  Proved plus probable ("2P") reserves (before dispositions) grew by 10%    to 206.8 million barrels of oil equivalent ("MMboe") at December 31,    2012.--  The 2012 capital program replaced 229% of 2012 production through the    addition of 35.8 MMboe of 2P reserves and achieved a recycle ratio of    1.8 times, based on our 2012 operating netback of $47.89.--  The light oil and liquids weighting of our reserves is 82%.--  In 2012, PetroBakken delivered finding, development and net acquisition    ("FD&A") costs, including changes in future development capital ("FDC"),    of $11.45/boe for total proved reserves and $11.91/boe for 2P reserves.--  2012 acquisitions and divestitures resulted in the net disposition of    11.1 MMBoe total proved reserves and 16.9 MMBoe of 2P reserves, yielding    disposition metrics (including FDC) of $64.59/boe for total proved    reserves and $43.38/boe for 2P reserves.--  Our F&D costs (including land purchases) were $26.83/boe for proved    reserve additions and $26.74/boe for 2P reserves.--  Total FDC for our 2P reserves decreased by $94.6 million in 2012 to $1.8    billion, with FDC per well remaining largely unchanged year over year    across our resource plays. The ratio of proved developed to 2P reserves    increased year-over-year from 36% to 39% and the ratio of total proved    to 2P reserves increased from 59% to 64%.--  Early stage success in our enhanced oil recovery ("EOR") initiatives    resulted in the initial booking of additional 2P reserves related to our    pilot natural gas flood in the Bakken.--  Production in January 2013, based on field estimates, was approximately    49,700 barrels of oil equivalent per day ('boepd"). Currently, we have    48 (36 net) wells at various stages of completion waiting to be brought    on production.--  Our current combined dividend reinvestment plan ("DRIP") and stock    dividend program ("SDP") participation is approximately 30%.
RESERVES
Sproule Associates Limited ("Sproule") has completed their evaluation of PetroBakken's reserves, effective December 31, 2012 ("Sproule Evaluation").
Year-end 2012 2P reserves grew 2% to 206.8 MMboe, with total organic additions of 35.8 MMboe more than replacing our 16.9 MMboe of non-core dispositions and 15.7 MMboe of production. Sproule's net present value of our 2P reserves, discounted at 10%, is $4.0 billion before tax and $3.4 billion on an after tax basis. Our operating recycle ratio for 2012 was 1.8 times based on an operating netback of $47.89/boe. These results were driven primarily by strong performance in the Cardium business unit and continued maturation of our Bakken business unit.