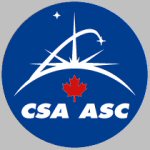 LONGUEUIL, QUEBEC -- (Marketwire) -- 02/21/13 -- On February 25, Canadian satellite NEOSSat (Near-Earth Object Surveillance Satellite) will be launched aboard India's Polar Satellite Launch Vehicle (PSLV) from Satish Dhawan Space Center, in Sriharikota (India).

NEOSSat builds upon our country's cutting edge expertise in compact, microsatellite design and will be the world's first space telescope entirely dedicated to detecting and tracking not only asteroids, but also satellites and space debris.

This ground-breaking mission was developed in Canada as a result of a close collaboration between several key partners including the Canadian Space Agency (CSA), Defence Research and Development Canada (DRDC), the University of Calgary and Microsat Systems Canada Inc., amongst others.

The media should be able to view the launch live on the DDI News Website.


When: February 25, 2013What time: 7:25 a.m. (Eastern Standard Time)What: Launch of NEOSSat from IndiaWhere: Live feed at http://webcast.gov.in/live/
About NEOSSat For general information:
http://www.asc-csa.gc.ca/eng/satellites/neossat/
Videos, animations and pictures of NEOSSat are available at this address:
http://media3.marketwire.com/r/NEOSSAT_Broll
Follow us on :
RSS:
http://www.asc-csa.gc.ca/rss/default_eng.xml
Facebook:
https://www.facebook.com/pages/Canadian-Space-Agency/150629121625960
YouTube:
http://www.youtube.com/user/Canadianspaceagency
Twitter:
http://twitter.com/csa_asc


Contacts:
Canadian Space Agency
Media Relations Office
450-926-4370
media@asc-csa.gc.ca
www.asc-csa.gc.ca

Defence Research and Development Canada
Media Relations Office
613-992-7237
media@drdc-rddc.gc.ca
http://www.drdc-rddc.gc.ca

University of Calgary
Nathan Long
Media Relations
403-210-6308
ndlong@ucalgary.ca
www.ucalgary.ca