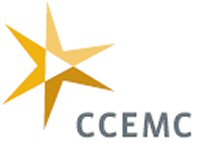 EDMONTON, ALBERTA -- (Marketwire) -- 02/21/13 -- Editors Note: There are three photos associated with this press release.

The Climate Change and Emissions Management (CCEMC) Corporation is seeking innovative ideas from around the world for a $35 million open innovation challenge that will create new, carbon-based products and markets. The grand challenge is the first ever initiated by an organization in Alberta, Canada. It is expected to identify multiple technologies that could provide significant reductions in greenhouse gas emissions by transforming carbon from a liability into an asset.

Submissions are open at www.ccemcgrandchallenge.com and technical solution providers are encouraged to register now to signify their interest.

"We are seeking credible, bright ideas from around the world that will repurpose carbon and use it as a starting material, helping Alberta to create a market for carbon use," said CCEMC Chair Eric Newell. "The approach could deliver significant reductions in greenhouse gases, complement other greenhouse gas reduction strategies, strengthen our economy and enhance Alberta's competitiveness."

The CCEMC has committed to fund 49 projects to date that have a combined value of almost $1 billion. They are estimated to reduce greenhouse gas emissions by approximately 8 megatonnes over 10 years, enough to take more than 1.6 million cars off the road.

"With the eyes of the world on Alberta, now is the time for us to broaden our focus - by exploring and investing in technologies that drive our climate change targets and ensures we remain a global clean energy supplier," said Environment and Sustainable Resource Development Minister Diana McQueen. "I commend the ingenuity and vision behind this Grand Challenge, which showcases a commitment to environmental management that all Albertans should proudly endorse."

The CCEMC is seeking novel solutions for innovative carbon use - bright ideas at any stage of development that are rooted in solid science. Focus areas include, as examples, processes that produce high value goods from greenhouse gas emissions, technologies that fix captured carbon into solid or readily transportable starting materials, high-value materials with high carbon content that could be produced from greenhouse gases and biological processes that capture or consume carbon and convert it into a new viable product, such as the creation of oils from algae.

Canada has significant energy resources including coal, shale gas, natural gas and of course, oil. According to some estimates, there are between 1.7 to 2.5 trillion barrels of bitumen in the Alberta oil sands. Canada is the only non-OPEC country among the five countries in the world with the largest proven oil reserves.

"We are witnessing how industry-wide open innovation and collaboration can dramatically accelerate and improve environmental performance in the oil sands, a key economic driver for Canada," said Dr. Dan Wicklum, chief executive of Canada's Oil Sands Innovation Alliance (COSIA). "The Grand Challenge represents a unique opportunity to bring the same kind of leading-edge thinking to the development of new technologies to unlock the potential of Canada's energy economy in an environmentally responsible way."