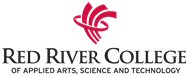 WINNIPEG, MANITOBA -- (Marketwire) -- 02/21/13 -- Editors Note: There are two photos associated with this press release.

Canada's newest hospitality and culinary school opened its anchor restaurant today - Jane's - the final piece in a 10-storey school where students learn, work and live in a facility modeled after the best European schools - all housed in a fully renovated historic building.

"From here we are going to attract people from around the world to Winnipeg," said Red River College President Stephanie Forsyth as she opened the doors to Jane's--the opulent 90-seat fine dining restaurant of the Paterson GlobalFoods Institute in the 1904 restored Union Bank Tower in downtown Winnipeg. "Learning and working in a space like this really inspires staff and students to do their best. The institute will attract and graduate the best hospitality people in Canada."

"As the anchor restaurant, Jane's provides the finishing touches to a school that the Canadian hospitality industry has been requesting for decades - a Canadian equivalent of the finest hotel and culinary schools in Europe. This is Canada's answer. The Paterson GlobalFoods Institute combines culinary, baking and pastry arts, mixology and hospitality management with a student residence. At Jane's, for example, the classroom is the restaurant. Students prepare and serve the meals in an open-concept kitchen, allowing guests to see the students and learn more about cooking while they dine," Forsyth said.

Jane's is named after Jane B. Paterson, the mother of Andrew B. Paterson, the current owner of Paterson GlobalFoods Inc. Andrew Paterson says that his mother, who passed away in 2003, would have been proud to dine at Jane's restaurant; she always appreciated hard work and youth who were learning a trade.

"When we were first approached to make a contribution to the building it was our company's 100th anniversary in business. We wanted to make a significant impact on the city by helping to restore this beautiful heritage building in keeping with the rich history of our company in this community," said Paterson, whose company donated $2 million. Visit the website at www.janesrestaurant.ca.

Jane's Restaurant by the numbers

1904 - year the Union Bank Tower was built as Winnipeg's first skyscraper; it was the tallest building in the Dominion of Canada at the time

1921 - the year Jane B. Paterson, the mother of Andrew B. Paterson for whom Jane's restaurant is named, was born

90 - number of people the restaurant can seat

9.2m (30 feet) - height of the vaulted restaurant ceiling in the heritage bank building

20 - number of delicious items on the opening day menu

Paterson GlobalFoods Institute by the numbers

18 - number of years the heritage building sat empty

300 - full time students enrolled in the Culinary Arts, Hotel and Restaurant Management, and Professional Baking and Apprenticeship programs housed at Paterson GlobalFoods Institute

140 - number of graduates each year

92 - beds in the student residence on the building's 4th to 10th floors

7 - number of accessibility rooms that allow for easy wheelchair access

46 - percentage of energy saved every year because the building is built to LEED Silver target specifications

95 - percentage of Culinary Arts students that find jobs upon graduation

100 - percentage of Hotel and Restaurant Management graduates who find jobs upon graduation

Unique features of Paterson GlobalFoods Institute


-- All the food outlets on campus are part of the integrated curriculum. Everything from short order cooking in the cafeteria to fine dining at Jane's, from working pizza ovens to mixing cocktails, is all part of every student's learning.-- Food industry leaders can work with students and staff on the campus to research and develop new foods and recipes with a focus on local and sustainable products.-- Diners can interact with the student chefs, sommeliers, bartenders and servers, reviving the dining experience.-- Large functions and conferences can be hosted in the large and flexible spaces including roof top terraces, glassed-in foyers and cobble stone patios.-- The student residence has the potential to operate a training hotel on site.
Red River College, Manitoba's largest institute of applied learning, offers more than 200 full-time degree, diploma and certificate programs and has more than 30,000 enrolments annually.
To view the first photo associated with this release, please visit the following link:
http://www.marketwire.com/library/20130221-janesphoto1px800.jpg
.
To view the second photo associated with this release, please visit the following link:
http://www.marketwire.com/library/20130221-janesphoto2px800.jpg
.


Contacts:
Media Contact: Shirley Muir
204.771.7523
themediabank@shaw.ca