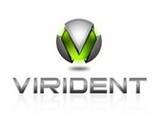 MILPITAS, CA -- (Marketwire) -- 02/20/13 -- Virident Systems Inc., the performance leader in flash-based storage-class memory (SCM) solutions, today announced the industry's first software suite to deliver a shared server-side flash storage tier. Virident's FlashMAX Connect suite extends the functionality of server-side flash storage solutions to create a flash-storage management layer unparalleled in the industry.

FlashMAX Connect suite offers the best of both worlds: the extreme low latency and unconditional performance of FlashMAX II combined with the manageability, shareability and high availability of a traditional SAN architecture. The new server-side software capability is tightly integrated with the underlying flash layer to create a performance storage tier optimized for databases and virtualization applications. Because storage management and flash management are working cooperatively, the suite not only ensures performance and endurance are at optimal efficiency but also yields significant benefits over alternate solutions that lack such integration.

"We are entering the era of 'pervasive flash' in the web and enterprise data centers. However, until today, such a transformation was not possible due to the lack of availability of critical software features," said Mike Gustafson, CEO of Virident. "As the first PCIe-based flash storage company to deliver high availability through vHA and storage management through vShare and vCache on the server, the FlashMAX Connect suite is a significant initial step in actualizing the Virident vision -- to enable pervasive flash and performance storage on the server side."

"The current flash-market battle in the SSD market is not going to be won with hardware but rather with software that drives operational efficiency as well as application performance," said Mark Peters, senior analyst at Enterprise Strategy Group. "With its latest introduction, Virident is providing light at the end of the tunnel, where the tunnel is that most storage intelligence is still resident in storage systems. Instead, FlashMAX Connect provides the sort of shareable, server-based storage intelligence that makes excellent sense in dynamic, contemporary IT environments."

FlashMAX Connect Suite extends the FlashMAX II product and functionality with:

High Availability: vHA enables high-performance/low-latency synchronous mirroring that replicates writes from one server to another, providing storage node or sever failover without affecting application and data availability.

Shared Storage Management: vShare enables access to flash-aware partitions of a remote PCIe SSD. This allows customers to share the storage residing on remote servers and thereby scale PCIe flash capacity independent of compute. This allows tremendous flexibility and shareability, so a single PCIe flash card can service multiple servers depending on the needs of the application.

Data Management: vCache enables construction of transparent-performance cache devices, including write-back, write-through and write-around cache, delivering higher performance and better endurance. By adding a FlashMAX II device and vCache to the infrastructure, customers can get the performance of a PCIe SSD while leveraging existing SAN/NAS investments.

Availability and Pricing:

FlashMAX Connect suite will be licensed on a per-module basis, and all modules can be used and purchased in any combination. The software suite is shipping in beta today and will be generally available in early Q2.

About Virident Systems

Virident Systems is a leading provider of enterprise-class Storage Class Memory (SCM) solutions that deliver unconditional, consistent performance to data-intensive applications. The inherent advantage associated with this disruptive technology revolutionizes computing by speeding application response time and optimizing datacenter efficiency for new levels of ROI. Virident Systems is backed by strategic investors Intel®, Cisco® Systems, Seagate and a storage solutions provider, as well as Hercules Technology Growth Capital and venture investors Artiman Ventures, Sequoia Capital, Globespan Capital Partners, and Mitsui Global Investments. For more information, visit www.virident.com.

Virident, Virident FlashMAX, FlashMAX Connect and the Virident logo are trademarks of Virident Systems. All other products and services listed herein are trademarks of their respective companies.