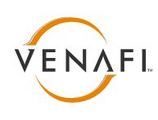 TRAVERSE CITY, MI and SALT LAKE CITY, UT -- (Marketwire) -- 02/20/13 -- Ponemon Institute and Venafi, the inventor of and market leader in Enterprise Key and Certificate Management (EKCM) solutions, today announced the 2013 Annual Cost of Failed Trust Report: Threats & Attacks. This new annual report provides the first extensive examination of how failure to control trust in the face of new and evolving security threats places every global enterprise at risk. Based on survey participant expectations, organizations are projected to lose $35 million (USD) over the next 24 months. This estimate is based on a total possible cost exposure of $398 million per organization. These and other conclusions are based on new primary research conducted by Ponemon Institute among Global 2000 organizations based in Australia, France, Germany, the United Kingdom and the United States.

Click to Tweet: #PonemonInstitute research reveals #cost of #trust #breach can cost #GlobalEnterprises $398M each @Venafi #security

Every business and government agency relies on critical security technologies to ensure that communications and transactions conducted across the Internet, as well as within closed networks, remain trusted, private and compliant with regulations. The most essential of these technologies are cryptographic keys and digital certificates, which provide the foundation of trust for the modern world of secure communications, card payments, online shopping, smartphones and cloud computing.

Yet failing to manage certificates and keys creates vulnerabilities that cybercriminals exploit to breach enterprise networks, steal data and disrupt critical business operations. Until now, the cost of failed trust from these attacks has not been quantified but is based only on anecdotal evidence. This report changes that by providing hard research data about the financial risks.

Download the full Ponemon 2013 "Annual Cost of Failed Trust Report: Threats & Attacks" here.

"In partnering with Venafi, we set out to answer for the first time one of the most sought-after questions in information security and compliance: what are the precise financial consequences of failed trust from malicious attacks that exploit cryptographic key and certificate management failures?" said Larry Ponemon, chairman and founder of Ponemon Institute Research. "We rely on keys and certificates to provide the bedrock of trust for all business and government activities, online and in the cloud. Yet criminals are turning our dependence on these trust instruments against us at an alarming rate.

"This new research not only allows us to quantify the cost of these trust exploits, but also gives insight into how enterprise failures in key and certificate management open the door to criminals. More than half of the companies surveyed, for instance, do not know how many keys and certificates they have, which is both a serious security issue and a Governance, Risk and Compliance (GRC) gap that executives must address with proper controls," said Ponemon. "It's not surprising then that all companies we spoke with had suffered an attack on trust due to failed key and certificate management, or that these attacks are projected to cost organizations an average of $35 million, with a maximum possible cost exposure of $398 million per organization. This level of risk and exposure demands remediation."