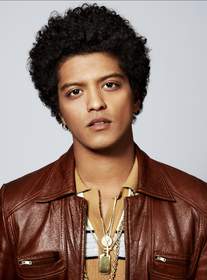 Bruno Mars / Photo Credit Kai Z. Feng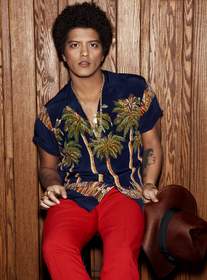 Bruno Mars / Photo Credit Kai Z. Feng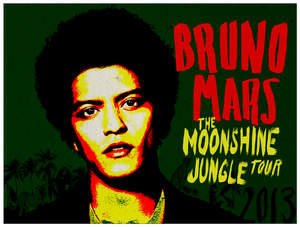 Bruno Mars / The Moonshine Jungle World Tour Admat


NEW YORK, NY -- (Marketwire) -- 02/20/13 -- Atlantic recording artist Bruno Mars has unveiled details of his hugely anticipated world tour. The North American leg of "The Moonshine Jungle World Tour" gets underway on June 22nd at Washington, DC's Verizon Center and then continues through August. The European leg of the tour begins October 2nd in Belfast, Northern Ireland (see attached itinerary). A special promo video for "The Moonshine Jungle World Tour" is now viewable here: http://www.youtube.com/watch?v=m59LgGC4IIQ. Special guests on select dates of the North American leg include Ellie Goulding and newly signed Elektra artist Fitz & The Tantrums. Tickets for select North American dates and all European dates and will go on-sale March 1st. For full details and ticket availability, please visit www.brunomars.com.

The announce of "The Moonshine Jungle World Tour" comes just as "When I Was Your Man" -- the latest single from Mars' just-released sophomore album, "UNORTHODOX JUKEBOX" -- has exploded into the top 10 on Billboard's "Hot 100" where it joins the album's blockbuster first single, "Locked Out Of Heaven," which recently spent six consecutive weeks atop the "Hot 100" chart. The immediate success of "When I Was Your Man" -- which additionally earned honors as the week's top "Streaming Gainer" and "Airplay Gainer" -- marks the GRAMMY®-winner's 10th consecutive single to hit the top 10, continuing his already-established status as the male artist with the longest streak of top 10 hits as a performer since his debut. Furthermore, the single's chart ascension places Mars in the history books as the first male artist to simultaneously place two titles in the top 10 since his own "Grenade" and "Just The Way You Are" doubled up on the chart in December 2010/January 2011.

The official companion video for "When I Was Your Man" -- directed by Mars and his frequent collaborator, Cameron Duddy ("Locked Out Of Heaven," "The Lazy Song") -- is also looking like an instant smash. The clip, which premiered earlier this month, has already drawn close to 5 million individual views at Bruno's official YouTube channel, located at http://youtu.be/ekzHIouo8Q4. "When I Was Your Man" first shot to the top 10 on the iTunes "Top Singles" chart within 48 hours of its official release last year.