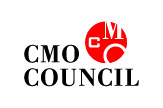 PALO ALTO, CA -- (Marketwire) -- 02/20/13 -- The marketing buzzword "SoLoMo" -- for social, local and mobile -- is the latest way national marketers are seeking to connect with customers and lure them into neighborhood stores, dealerships, branch offices and service outlets nationwide. However, a new study from the Chief Marketing Officer (CMO) Council reveals many companies, dissatisfied with the effectiveness of local channel and field sales partners, are looking to maximize the impact of national campaigns by using new digital media avenues and localized engagement activities but still question the impact and value of mobile investments.

The report, entitled "Brand Automation for Local Activation," conducted in partnership with Balihoo, finds that only 8 percent of the 296 brand marketers surveyed were extremely satisfied with the way new product, pricing or promotional campaigns are executed and leveraged by local field sales, reseller, franchise or partner networks. To improve these ties, 52 percent of marketers believe comprehensive brand campaign automation is necessary to strengthen ties between the head office and local customer-facing resources and touchpoints.

Despite 59 percent of national marketers noting that local demand generation was essential to their business growth, only 7 percent feel they have highly evolved campaigns and measures in place that can activate consumers at a local level. Marketers are relying on in-house teams to manage, monitor and measure local marketing campaigns across all traditional and digital channels and have amassed a complex mix of individual point solutions that automate a variety of tasks but do little to streamline the entire process.

Over-reliance on resources managing a diversified and disconnected marketing mix -- including live events, email, direct mail, social media, local search, as well as a range of traditional channels, such as print and outdoor -- has created a localization gap that sees local roll-outs of campaigns in days, if not months, after national launches. And of the digital and social resources being leveraged, few are truly local engagements as the majority of marketers are simply leveraging national channels like corporate websites and social media outlets across their local markets. Only nine percent of marketers believe mobile will be critical to further local connections and only 12 percent see mobile as a successful advertising channel, while 33 percent are still investigating the opportunity.

"Marketing continues to struggle with how to power local marketing effectiveness. There's an over-reliance on people and not enough focus on cloud-based platforms that bring process, discipline and timeliness to local market provisioning," stated Donovan Neale-May, Executive Director of the CMO Council. "If you look at market leaders, they are the ones extracting the most performance from their networks by providing timely access to relevant and targeted content without breaking the bank or the backs of their internal teams."

While 30 percent of marketers execute local campaigns within eight to 20 days of a national launch, 31 percent require in excess of 30 days to distribute local marketing materials. Nearly one-third of marketers believe this delay is a direct correlation to a lack of resources and bandwidth to tackle both global/national and local campaigns.