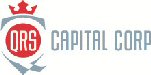 THUNDER BAY, ONTARIO -- (Marketwire) -- 02/19/13 -- QRS Capital Corp. (TSX VENTURE: QRS) ("QRS" or the "Company") is pleased to announce that it has entered into an option agreement (the "option agreement") to acquire 100% of a 3,560 hectare portion of the Aurum Copper Project, a 7,960 hectare copper, silver and gold mineralized property located in the Third Region, Southern Atacama at 1,200 m.a.s.l. on the Coastal Cordillera of Central Chile.

Highlights


--  Located 12 km from Teck Resources Ltd. 3.2 million tonnes contained    copper in indicated resource Relincho copper-molybdenum deposit.--  Excellent mining friendly location, all-weather road access, close to    power and ports, low altitude year-round exploration, and only 70 km    from Enami's custom processing facility at Vallenar.--  Existing shallow high-grade copper deposit with historical resource    estimates as high as 20 million tons grading 1% copper.--  Work planned to immediately upgrade historical estimates to a NI 43-101    compliant mineral resource, negotiate and fast track the deposit into    medium-scale production.--  IP and magnetic geophysical ground survey combined with detail    geological mapping and rock geochemistry has identified six (6)    significant mineralized targets. Two (2) drill-ready targets are    available to immediately commence a systematic exploration program.--  The presence of copper rich sulphides at depth are probably related to a    younger porphyritic intrusive mineralized body.
QRS's President Diego Benalcazar, stated, "We are very excited with the addition of a near-term copper production project into the QRS project portfolio. In parallel to the possibility of fast-tracking early copper production, the Aurum Copper Project can be explored for large tonnage porphyry type copper deposits along an identified copper belt system extending in excess of 15 km."
Project Description
The Aurum Copper (Aurum) project consists of 17 individual concessions located in Chile's Atacama Region (Region III), Huasco Province and Commune of Alto del Carmen. Totaling 3,560 ha, the property covers a 20 km2 northeast elongate copper, silver and gold bearing zone hosted in skarned volcanics, sediments and dacitic porphyry bodies. The project is located within the regionally extensive north trending San Felix fault system that hosts numerous copper and gold bearing systems and is located 12km from Teck Resources Ltd.'s El Relincho copper-molybdenum deposit that has 3.2 millon tonnes contained copper in indicated resource.. There has been extensive historical small scale high-grade copper mining throughout the property, and modern exploration, over the past 50 years, including geological mapping, soils geochemistry, surface trenching and an Induced Polarization (IP) survey that delineated an open-ended northeast anomaly approx. 150-400m wide and 2.2 km long. A number of historical mineral resource estimates have been calculated with estimates as high as 20 Mt @ 1% copper oxide at surface around one of the main anomalies.
Historical Work
The area is known to have been worked for silver and gold as far back as the late 1800s with copper being high-graded in the 1930s through to the late 1960s. It is estimated that approximately 5,000 tonnes of high-grade oxide ore may have been extracted from extensive mine workings located in the center of the Carmen/Tabaco Mine vein system to a depth of 90m, some of which was reported to have run over 25% copper, up to 12,500 g/t silver and from 1.5 to 30 g/t gold.