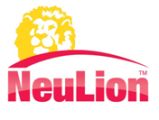 PLAINVIEW, NY -- (Marketwire) -- 02/19/13 -- NeuLion, Inc. (TSX: NLN), a leading enabler and provider of live and on-demand sports content to Internet-connected devices, today announced a partnership expansion with Sportsnet to deliver the Grand Slam of Curling via an exciting online sports streaming service.

NeuLion's proprietary Television Everywhere (TVE) Platform, licensed by Sportsnet, gives viewers worldwide the ability to purchase all 4 major curling tournaments throughout 2013 as a pay-per-view service. Additional features creating a best-in-class viewing experience include:

•Live streaming in HD •Quad view mode allows users to watch four matches on the screen at the same time, live or on-demand •Picture-in-picture mode allows viewers to watch two matches at the same time and/or to switch to full screen to watch either match

The Grand Slam of Curling product is in addition to the Sportsnet World Online service, also powered by NeuLion, which features a robust offering of live and on-demand sports content authenticated through various cable operators for viewers across Canada or as a subscription service. Sports range from over 400 international football matches including Barclays Premier League, UEFA Champions League, Scottish Premier League and World Cup Qualifiers plus premium cricket content such as Indian Premier League and ICC events to rugby content such as the Heineken Cup, the Avivia Premiership and the French Top 14.

"The Sportsnet World Online service is a big hit with sports fans," said Chris Wagner, Executive Vice President of NeuLion. "Fans want more video so we are excited to add curling to the offering as an interactive service that includes multiple viewing options and multiple device support on mobile and tablets, all with HD quality video. Both live and on-demand content are available with the service. Sportsnet World content and NeuLion's technology is a perfect match."

"We are thrilled to offer our Grand Slam of Curling and Sportsnet World content for our passionate sports audience," said Navaid Mansuri, Vice-President of Finance & Sports Programming, Sportsnet. "Not only can subscribers access all of the televised content on their computer, but now can access premier curling events around the world. This is a significant leap in delivering value to our subscribers in the digital age."

http://watch.sportsnet.ca/gsoc/howtosubscribe.jsp

About NeuLion

NeuLion, Inc. (TSX: NLN) offers a true end-to-end solution for delivering live and on-demand content to any Internet-connected device. NeuLion enables content owners and distributors as well as cable operators and broadcasters to optimally address the massive consumer demand for viewing video content on laptops, smartphones, iPads and other connected devices. NeuLion's sports customers include major leagues, colleges & universities, regional networks and broadcasters. NeuLion's technology also provides innovative solutions to general entertainment companies and broadcasters. NeuLion is based in Plainview, NY. For more information about NeuLion, visit www.neulion.com.