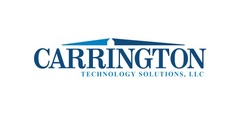 DALLAS, TX -- (Marketwire) -- 02/19/13 -- FROM THE MBA MORTGAGE SERVICING CONFERENCE AND EXPO IN DALLAS - Carrington Technology Solutions, LLC (Carrington) and Equator Business Solutions (Equator), the national leader in default servicing technologies, today announced a partnership to provide financial institutions, institutional investors and large-scale property management companies with a scalable, end-to-end, single-family asset management suite dedicated to efficiently maximizing the performance of multiple-property portfolios. Through an exclusive agreement, RentPointe™, Carrington's proprietary software application specifically designed to meet the complexities of managing diverse portfolios of single-family rental properties, is being integrated into Equator's EQ Investor Platform.

The industry's first software product that enables real-time, simultaneous oversight of multiple property managers on a national basis, RentPointe offers a specific advantage to property management companies tasked with managing multiple properties and groups of individual property managers. Delivering RentPointe as a software as a service (SaaS) solution through Equator will introduce this and other key advantages to a broader market and provide Equator's EQ Investor Platform users with a robust, comprehensive system to more effectively meet their acquisition, property management and asset disposition needs.

Equator's EQ Investor Platform provides due diligence, acquisition, asset transfer, REO rental and REO disposition through its virtual Equator Marketplace to agents, vendors, tenants and investors via various market-specific portals. Integrating RentPointe within this platform provides multiple user-specific benefits, including a higher, more efficient workflow, access to Equator and Carrington data for net present value modeling, full transparency and audit compliance, in addition to providing an electronic marketplace for real-time management of vendor orders. Access to and delivery of RentPointe information will flow through Equator's existing interface, creating a seamless experience for the end-user.

"Understanding the growing need for a product that is both tailored to portfolio management and has the ability to manage multiple property managers, we designed RentPointe to be a 'manager of managers' software solution," said Brent Rasmussen, Executive Vice President and Chief Information Officer for Carrington Technology Solutions, LLC. "Offering RentPointe through this partnership presents a win/win as it marries Carrington's operational expertise with Equator's reputation as a leading technology solutions provider for the real estate and mortgage industries. Having worked closely with Equator in the past, both as a customer and as an integration partner, I'm confident that teaming up with them once again will result in a positive impact on the market."

"RentPointe was built from the ground up to meet our needs for managing geographically-dispersed portfolios of single-family rental units," said Carrington Holding Company CEO Bruce Rose. "Over the past seven years, we have used the solution to optimize rental collections, provide in-depth analytics and effectively manage a portfolio of nearly 20,000 U.S. properties. Understanding the impact a solution such as this can have on the industry, we are pleased to be able to offer RentPointe to the growing market for single-family rentals."