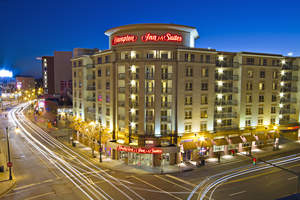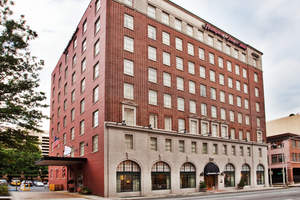 NEW YORK, NY -- (Marketwire) -- 02/19/13 -- Carey Watermark Investors Incorporated (CWI) today announced that it has acquired five focused-service hotels within the Hilton Worldwide portfolio of brands from entities managed by Fairwood Capital, LLC. The properties are located in Georgia, Tennessee, Louisiana, Alabama and Texas and include the 119-room Hampton Inn & Suites Atlanta-Downtown, which is housed in a renovated historic building listed on the National Register of Historic Places, the 144-room Hampton Inn & Suites Memphis-Beale Street, the 133-room Hampton Inn Birmingham-Colonnade, the 105-room Hampton Inn & Suites Legacy Park-Frisco and the 131-room Hilton Garden Inn Baton Rouge Airport. The Memphis, Atlanta and Birmingham properties will be managed by Crescent Hotels & Resorts, and the Frisco and Baton Rouge Properties will be managed by HRI Lodging Inc.

CWI's total investment in the properties is approximately $104 million, including acquisition-related costs and $64.5 million of debt. The hotels, which were constructed between 1994 and 2004, have been substantially renovated between 2010 and 2012.

Commenting on the investment, Michael Medzigian, Chief Executive Officer of CWI, said, "The portfolio represents an opportunity to invest in five Hilton branded hotels that have been recently renovated and offer strong in-place cash flow. The Memphis and Atlanta properties are high quality urban assets, and the Birmingham, Frisco and Baton Rouge properties are similarly high quality hotels strategically located in their respective markets. We believe that the market diversity, operating history and established branding of these properties support our strategy of building a portfolio that offers attractive risk adjusted returns to our investors."