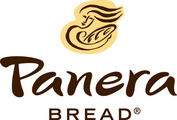 ST. LOUIS, MO -- (Marketwire) -- 02/18/13 -- Since its founding, Panera Bread Company (NASDAQ: PNRA) has always aspired to elevate the lives of its guests and associates while also making a difference in the communities it serves. Today Panera unveiled a new initiative that for the first time articulates this purpose-driven philosophy.

"Panera began with a simple commitment: to bake fresh bread every morning in our bakery-cafes," said Michael Simon, Panera's Senior Vice President and Chief Marketing Officer. "That single, powerful commitment set the stage for a series of deliberate, challenging decisions that have essentially made this company what it is -- how it conducts business, the kind of cultural values it wants to reflect, and the impact it wants to have on society.

"We're now putting what drove those decisions into two words: 'Live Consciously™.'"

To launch the platform, Panera today introduced a new creative campaign focused on its brand belief and values rather than on any specific product. The campaign features advertising in several channels -- national cable and local television, digital video and digital display and social -- with national print to follow next month.

Developed in partnership with Cramer-Krasselt, of Chicago, the campaign links the "Live Consciously" platform to two more words -- "Eat Deliciously" -- in referring broadly to the company's food offerings. The two concepts are shown as mutually reinforcing in a circular relationship.

The first of many television spots explaining the development of the brand platform shows how it evolved from the initial commitment to bake fresh bread. In the voice-over for the 60-second spot, the narrator says:

"That decision made us wonder: 'What else could we do the right way?' So we talked to our farmers and our chefs and asked, 'Could we make food that lived up to our bread? And could it be food you can trust, with ingredients like antibiotic-free chicken? Then, each night, when we close our doors, could we come together as a community and help feed people in need?'"

On screen, the spot offers a whimsical depiction of the unfolding of this decision-making process utilizing a Rube Goldberg-type contraption. A chef places a ball of bread dough, signifying the initial commitment to baking, on a scale, which tips. The ball is propelled along a track winding past tomatoes, antibiotic-free chickens and delicious-looking salads and soups -- all showing the mounting impact of the original decision. At the end, a pennant on-screen reads: "We donate our leftover baked goods every night."