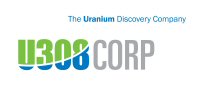 TORONTO, ONTARIO -- (Marketwire) -- 02/14/13 -- U3O8 Corp. (TSX: UWE)(OTCQX: UWEFF), a Canadian-based company focused on exploration and resource expansion of uranium and associated commodities in South America, has filed a National Instrument 43-101 ("NI 43-101") Preliminary Economic Assessment ("PEA") on its flagship Berlin Project in Colombia. The PEA evaluated two processing options for Berlin - both of which demonstrated positive project economics.

"The PEA shows that the uranium in the Berlin Project could be produced at zero cash cost thanks to the revenue generated from associated by-products - which would place Berlin in the lower quartile of potential uranium producers," said Dr. Richard Spencer, U3O8 Corp's President and CEO. "While conducted early in the life of the project, the study indicates that Berlin has robust economics based on just one-third of the resource potential of the property. The economic model also identified ways in which revenue could be increased and operating costs reduced in order to achieve higher margins to further enhance the project's economics. The Berlin PEA shows that, on the basis of this project alone, U3O8 Corp. continues to trade at a steep discount to its intrinsic value - and there is still considerable upside as the full potential of the property is explored through further drilling."

Economics of the one option in which acetic acid (vinegar) is used to beneficiate the mineralized material at Berlin, were reported in the December 13, 2012 press release. Positive economic results were also demonstrated in the PEA that considered an alternate route in which "as-mined" rock is crushed and processed without the beneficiation step ("non-acetic option"), which is the focus of this release.

PEA Highlights of the Non-Acetic Option (Pre-Tax Base Case at US$60/lb U3O8)


--  Revenue of approx. $406 per tonne ("t") of mineralized material against    an operating cost of approx. $201/t;--  Uranium cash cost of $0 per pound ("lb"), net of by-product credits;--  Net present value ("NPV") at a 10% discount is $223 million;--  Internal rate of return ("IRR") of 19% compared with a 17% IRR with the    acetic option;--  Capital costs of $441 million including sustaining capital of $40    million and a $41 million contingency;--  Cumulative cash flow of $982 million over a 15-year mine life; and--  Average 1.2 million pounds ("Mlb") of uranium produced annually over the    mine life from a 500,000t per year underground operation.
The PEA is based on an initial uranium resource of 1.5Mlb at 0.11% U3O8 Indicated and 19.9Mlb at 0.11% U3O8 Inferred, defined on three kilometres ("km") of the 10.5km mineralized trend at Berlin. Exploration drilling has shown similar grades extend over a further 3.3km of the trend for an additional conceptual target of 25-30Mlb(1) of uranium and this area is ready for resource drilling. Trenching shows that the remaining 4.2km of the Berlin trend is mineralized and this portion has yet to be drilled (Figure1).
   (1) See the March 2, 2012 technical report: "Berlin Project, Colombia -       National Instrument NI 43-101 Report" prepared by Coffey Mining Pty       Ltd. and on U3O8 Corp's web site at www.u3o8corp.com. Based on the       initial resource and scout drilling, there is a conceptual uranium       target of 20-23Mt at 0.09% to 0.11% U3O8 (approx. 45-50Mlb U3O8) on       6.3km of the Berlin trend. Potential quantity and grades are       conceptual in nature. There has been insufficient exploration to       define a mineral resource north of the current Berlin resource area,       and it is uncertain if further exploration will result in additional       mineral resources being delineated on the property.