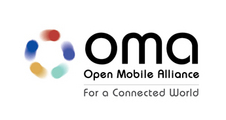 SAN DIEGO, CA -- (Marketwire) -- 02/13/13 -- The Open Mobile Alliance (OMA) will showcase unique demonstrations from Huawei and Telecom Italia, amongst others, in a four-hour session at Mobile World Congress in Barcelona. Recently announced, the event will take place on 27 February in the Theater District, Hall 8.0, Theater C of the Fira Gran Via.

With presentations and demonstrations from some of the industry's leading vendors and operators, attendees are sure to gain an exclusive preview into up and coming technologies, across the entire wireless value chain, some of which are not yet commercially available.

Augmented reality will be addressed by Huawei and Telecom Italia, both showcasing the OMA MobAR (Mobile Augmented Reality) Enabler. Huawei will be showing its Smart Life software, which provides users with information in a 3D mode, using cameras rather than keywords to search and find what they need. Telecom Italia will demonstrate its Augmented Reality app receiving information and content based on geo-location information and user preferences from a server in the network, which can be displayed in real-time camera-view on the device.

Telecom Italia will also be addressing social media and will show how users belonging to different social media networks can interact, exchange activities and see reactions using federated mobile social networks, while keeping control over where their social data is used. Some extra features will also be presented, showing how proximity technologies such as mobile smart-codes or NFC can be used to trigger interaction between users. This demo will be based on the OMA SNeW (Social Network Web) Enabler.

Huawei will exhibit the OMA UVE (Unified Virtual Experience) Enabler for multi-screen sharing, through LiveShare. Currently not commercially available, this solution enables users to share content and screen views across devices including smartphones, tablets and smart TVs, as well communicating simultaneously with others.

In support of the OMA draft standard VirMO (Virtualization Management Object), Red Bend Software will show how different entities can manage each virtualized OS on a dual-persona smartphone used for BYOD (Bring Your Own Device). Using OMA DM-based management infrastructure, mobile operators can manage the consumer's personal phone, while enterprise IT administrators can manage the consumer's work phone.

Gemalto will be demonstrating its Device Management Expert, enabling telecom operators to reduce costs and stimulate data usage, by being able to standardize configuration and manage settings and application downloads on Android smartphones.

M2M will be a hot topic as the mobile industry looks at the growth of M2M device connections. This will be reflected in a session by Telecom Italia and Telecomunicazioni & Informatica, which will show a solution for Home Automation focused on integrating M2M Devices into Mobile Operators' Networks, even if those Devices aren't natively able to do so. This demo uses an OMA-DM M2M Gateway, bringing to life an OMA driven value chain.