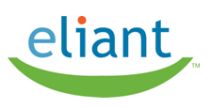 SAN CLEMENTE, CA -- (Marketwire) -- 02/13/13 -- U.S. and Canadian homebuilders who provided their customers with the best purchase and ownership experiences -- according to surveyed homebuyers -- have been honored in the 2013 Eliant Homebuyers' Choice Awards competition.

The winning builders were chosen based on the results of more than 76,500 surveys which were administered in 2012 to all recent home owners from over 148 major homebuilders across the U.S. and Canada.

The Eliant awards are presented annually by San Clemente, CA-based Eliant (www.eliant.com), a customer experience management company that has been surveying buyers of new homes for 27 years. This year's awards are sponsored by two firms widely acclaimed for delivering an extraordinary customer experience to their homebuyers: Real Estate Temps, headquartered in Newport Beach, CA, and imortgage, headquartered in Scottsdale, AZ. Each of these firms has earned the prestigious "Eliant Certified" designation as providing top-of-class customer experiences and being the highest rated firms in their industry segments.

For the fourth consecutive year, Rosewood Homes (Scottsdale, AZ) is the recipient of the "The Eliant" award for the Best Overall Purchase and Ownership Experience category for single division builders in the North America. This is the first time that a builder has won "The Eliant" in four successive years. Rosewood Homes' First Year Quality rating was the highest of any of the 126 participating North American builders receiving a sufficient number of surveys to qualify for this 16th annual competition. Rosewood Homes was also honored with a Second Place award for Customer Service among all qualifying builders.

"Once again, Rosewood Homes is the undisputed leader in the delivery of an extraordinary customer experience," declared Bob Mirman, founder and Chief Executive Officer of Eliant.

The New Home Company (California) was the recipient of "The Eliant" for Best Overall Customer Experience in the multi-divisional builder segment. In the Medium Builder segment, The New Home Company was also ranked No. 1 by homebuyers for Design Selection Experience and Construction Experience. The firm also earned the Second Place award for First-Year Quality. The New Home Company received a total of 11 Homebuyers' Choice Awards.

Of all builders, one of the clear customer favorites was Newport Beach-based William Lyon Homes. The company won 10 "Premier Awards" (1st, 2nd, or 3rd Place in each category), plus 10 Honorable Mentions for a total of 20 Homebuyers' Choice Awards.

Ryland Homes (Tampa, FL) confirmed its reputation as one of America's top home builders, with four Premier Awards plus 11 Honorable Mentions.