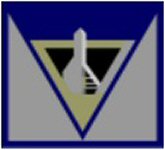 VAL-D'OR, QUEBEC -- (Marketwire) -- 02/13/13 -- Golden Valley Mines Ltd. ("Golden Valley" or the "Company") (TSX VENTURE: GZZ) announces the receipt from Sirios Resources Inc. ("Sirios") of complete assay results in respect of drill holes #3 and #4 from the Cheechoo gold project comprised of the Sharks and Cheechoo gold properties ("Cheechoo gold project") which are currently under option to Sirios. The information that follows has been prepared by partner and program operator Sirios Resources Inc. (TSX VENTURE: SOI) and has not been independently verified by Golden Valley:

"Over the entire length of hole #3, assays yielded a continuous section of 0.65 g/t in gold over 128.6 metres (weighted average) including a section of 1.09 g/t over 56 metres. Drillhole #3 starts and ends in the gold zone. The results confirm the presence of large gold sections similar to those found in holes #1 and #2 which are located at more than 285 metres and 377 metres respectively from hole #3. Drill holes #1 and #3 are entirely found within the gold zone, which is open in all directions and can only be fully delineated with additional drilling.

In drill hole #3, of the 129 core samples which all vary between 0.6 and 1.2 metres, three yielded high gold grades: 10.7 g/t over 0.6 m; 10.8 g/t over 1 m and 25.9 g/t over 1 m. There are another eight samples that yielded between 1.10 g/t and 3.92 g/t Au over 1 m each.


              Assay results from drill holes #1, #2, #3 and #4----------------------------------------------------------------------------Drill          Collar     Azimut    Plunge    From      To Interval       AuHole #       position  (degrees) (degrees)     (m)     (m)      (m)    (g/t)CH-919-12- UTM Nad 83----------------------------------------------------------------------------03            438434E        270        45     3.4   132.0    128.6     0.65             5830232N                                (EOH)----------------------------------------------------------------------------                                     Incl.     3.4     4.0      0.6    10.70----------------------------------------------------------------------------                                     Incl.    76.0   132.0     56.0     1.09----------------------------------------------------------------------------                                     Incl.    89.0    90.0      1.0    10.85----------------------------------------------------------------------------                                     Incl.   119.0   120.0      1.0    25.90----------------------------------------------------------------------------(i)01         438708E        234        45     3.6   195.0    191.4     0.21             5830309N                                (EOH)----------------------------------------------------------------------------                                     Incl.     3.6    49.4     45.8     0.50----------------------------------------------------------------------------                                     Incl.    18.0    42.0     24.0     0.70--------------------------------------------------------------------------------------------------------------------------------------------------------(i)02         438764E        320        45    43.5   100.0     56.5     0.59             5830049N                                (EOH)----------------------------------------------------------------------------                                     Incl.    43.5    56.0     12.5     0.39----------------------------------------------------------------------------                                     Incl.    60.5   100.0     39.5     0.72--------------------------------------------------------------------------------------------------------------------------------------------------------04            437675E        270        45     2.8   102.0        -      An.             5830780N                                (EOH)----------------------------------------------------------------------------                                              58.0    64.0      6.0     0.17----------------------------------------------------------------------------(i)Already published (EOH): End of hole An.: Numerous anomalous values