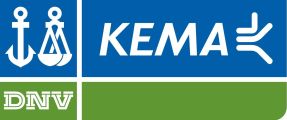 BURLINGTON, MA -- (Marketwire) -- 02/13/13 -- Competitive power markets will continue to expand aggressively in the next two years for homeowners and small businesses. Slower growth is expected in the non-residential segment over the same time period, according to the latest Retail Energy Outlook forecasts by the Retail Energy Markets Team at DNV KEMA Energy & Sustainability.

"Our analysis shows that retailers are seizing opportunities created by increased margins in these smaller markets," said Sonny Kanlier, Vice President, DNV KEMA's Retail Energy Markets. Residential and small commercial competitive market sales grew by 31 TWh (19%) over the past 12 months. DNV KEMA forecasts that trend to continue over the next 12 to 18 months.

A substantial increase in competitive retail suppliers entering restructured markets signals that residential and small markets are going to heat up. Competitive retailers are offering commodity prices with savings compared to the regulated utility rate, and customers are paying attention.

"This is indeed an interesting dynamic," said Hugo van Nispen, Chief Operating Officer, Americas Division. "Traditionally, the large non-residential market drives competitive sales. Now it appears that a growing number of retailers are beginning to focus on the mass market, a market many tended to ignore in the past."

Competition for smaller energy consumers intensified last year in Illinois, Ohio, and Pennsylvania. In Illinois, voters in over 300 communities adopted municipal aggregation referenda last year that allow them to pursue opt-out aggregation deals with competitive suppliers, who will provide savings to residential and small business customers compared to their incumbent utility provider.

Significant residential and small commercial switching to competitive retailers also took place in Pennsylvania, Maine, and New Hampshire in the past 12 months.

"Maine is an especially interesting story," Kanlier noted. "Less than two percent of the residential market had switched to competitive providers historically, though Maine consumers have had choice since 2000. Favorable retail margins, effective social media and grassroots customer acquisition strategies have enabled a small startup to make unprecedented inroads in this market. Currently, nearly 30 percent of the small customer segment in Maine is competitively served. That's an impressive growth."

In the non-residential market segment, steady growth continued in Illinois, Pennsylvania, and Ohio. In Ohio, the Commission adopted a hybrid approach to the contentious AEP capacity recovery mechanism for customers on competitive retail supply, which means good news for some retailers. Essentially, this will create a level playing field for retailers, which will boost migration rates, especially through May 2013.

DNV KEMA expects that New Jersey and some New York markets will improve shopping rates for mid-sized commercial customers with the lowering of hourly price thresholds.