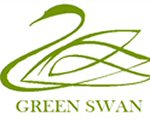 BURLINGTON, ONTARIO -- (Marketwire) -- 02/11/13 -- Green Swan Capital Corp. ("Green Swan") (TSX VENTURE: GSW) announces the first results from two recent downhole geophysical surveys completed at its 100% owned Geneva Lake Property ("Geneva Lake" or the "Property"). These surveys and the diamond drill program form Phase 1 of exploration at Geneva Lake. The results from this survey, explained more technically below, indicate to management that base metal mineralization is present on the Property and in proximity to the drill holes, and that further exploration is warranted.

History - Former Producer

The Property consists of four road-accessible claims in the Benny Greenstone Belt in Hess Township north of Sudbury, Ontario. The former Geneva Lake Mine (Pb-Zn-Ag) is located on these claims, which mine produced 80,588 tons of ore with a grade of 3.34% lead and 9.21% zinc from 1941 to 1944 (see OGS report 206, Geology of the Benny Area). Historic data from that period (which data is not NI 43-101 compliant and cannot be relied upon) suggests that high grade base metal mineralization (approximately 44% combined Pb + Zn) may be found at the Property.

A later report on the Geneva Lake Polymetallic Deposit by Constable (1989) describes the mineralization as a stratabound massive sulfide deposit that, "...strikes southeasterly, dips south at 45 degrees to 50 degrees and rakes to the southeast at 45 degrees. The ulfides zone is conformable to the stratigraphy and on surface has been traced along a 700 foot strike length. Sulfide widths vary from 2 to 20 feet with an average width of 5 feet." Sulphide mineralization, having an average combined grade of 13%, was reported to be generally massive with distinct banding parallel to bedding planes in the host strata.

On February 4, 2013 Green Swan released the results of its first diamond drill program at Geneva Lake. The two main goals of this program had been to make an initial assessment of base metal mineralization remaining underground in proximity to the historic underground workings, and to help locate such workings relative to surface. To help achieve those goals, two downhole geophysical surveys were conducted in the bore holes left by the diamond drill program.

Green Swan's Earthprobe Survey

Green Swan's first downhole survey was an Earthprobe Borehole Resistivity and Induced Polarization (DCIP) survey, completed on drill-holes DDH-001 to 003 in early December, 2012. Vertical profiles (VP) and borehole to borehole tomographic image data were collected.

The Earthprobe survey appears to have documented lithological correlations between the three holes, together with interpreted correlation of mineralized intervals between DDH-001 and 003. These results appear to agree with the limited sub-surface information available for the Geneva Lake Mine in that the sub-surface workings appear to extend from a point north of DDH-003 west-northwest toward DDH-001. In addition, the mineralization documented in the drill core is markedly lower than that indicated in some historical sections, suggesting the holes possibly cored the mineralized halo to higher grade mineralization.