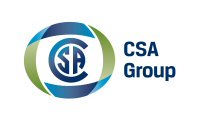 CLEVELAND, OHIO -- (Marketwired) -- 10/17/13 -- Goblins, ghosts and ghouls, oh my! As you start thinking about carving pumpkins and adorning your house with frightful fixtures this Halloween, make it a truly spooktactular time but be safe and keep the real scary dangers at bay.

CSA Group, a leading public safety and product testing and certification organization, offers the following safety tips to help everyone have a happy Halloween.


-- Keep it scary, not risky: When purchasing light strings, animatronics, strobe and black lights, fog machines or extension cords, look for a certification mark from an accredited certification organization, such as CSA Group. A recognized certification mark provides assurance that products are tested and certified to the applicable standards for safety and performance.-- Go big but be careful: Use heavy duty extension cords for high wattage decorations such as fog machines and large electronically-animated displays to avoid overheating and potential fires.-- Don't take the indoors out: Ensure lights and electrical decorations are marked for 'outdoor use.'-- Cut the power: Before working with outdoor wiring, turn off the electricity to the supply outlet and unplug the connection.-- If it's old, toss it: Carefully inspect each electrical decoration. Cracked or frayed sockets, loose or bare wires, and loose connections may provide shock or fire hazard. If found, dispose of damaged light sets and replace damaged power cords.-- Be a smart connector: When hanging lights outdoors, keep electrical connectors above ground, out of water and away from metal gutters. Connect outdoor lighting into receptacles protected by weatherproof ground fault circuit interrupters (GFCI), which can provide protection from electric shock by sensing ground leakage and cutting electrical power.-- Light it up safely: Use insulated fasteners rather than metal nails or tacks to hold light strings in place to avoid damaging the wires and insulation.-- Banish the darkness - with flashlights: When decorating, avoid using candles. Instead, use flashlights or battery-operated candles to light pumpkins, displays and walkways. Never use open flames near combustible materials.
About CSA Group
CSA Group is an independent, not-for-profit membership association dedicated to safety, social good and sustainability. Its knowledge and expertise encompass standards development; training and advisory solutions; global testing and certification services across key business areas including hazardous location and industrial, plumbing and construction, medical, safety and technology, appliances and gas, alternative energy, lighting and sustainability; as well as consumer product evaluation services. The CSA certification mark appears on billions of products worldwide. For more information about CSA Group visit
www.csagroup.org
.


Contacts:
CSA Group
Anthony Toderian
Manager, Corporate Affairs
416-747-2620
anthony.toderian@csagroup.org
www.csagroup.org