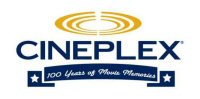 TORONTO, ONTARIO -- (Marketwire) -- 01/09/13 -- Each month, Cineplex Entertainment (TSX: CGX) brings great entertainment to theatres across Canada. With Front Row Centre Events, guests can watch the Met Opera, stage productions, movies and more - all on the big screen. Don't miss January's exciting events:

IN THE SPOTLIGHT THIS MONTH:


MusicU2 3DWhen: Wednesday, January 23, 2013 - 7:30 p.m. EST (Ontario)Thursday, January 24, 2013 - 7:30 p.m. EST (Ontario)Wednesday, January 30, 2013 - 7:30 p.m. EST (Quebec)Thursday, January 31, 2013 - 7:30 p.m. EST (Quebec)Back in movie theatres for a cross Canada limited engagement! The first-everlive-action digital 3D film, U2 3D is a unique cinematic experience thatputs viewers within the pulsing energy of a stadium concert given by theworld's most popular band. Marry innovative digital 3D imagery and multi-channel surround sound with the excitement of a live U2 concert - shot inSouth America during the final leg of the "Vertigo" tour - and it creates animmersive theatrical experience unlike any 3D or concert film that has comebefore. "U2 3D" takes viewers on an extraordinary journey they will neverforget.OperaThe Tempest(Encore)When: Saturday, January 12, 2013 - 11:55 a.m. ESTComposer Thomas Ades conducts the Metropolitan Opera premiere of his ownwork, with baritone Simon Keenlyside starring as Prospero. Director RobertLepage recreates the interior of 18th-century La Scala in this inventivestaging.Maria Stuarda (Live)When: Saturday, January 19, 2013 - 12:55 p.m. ESTMezzo-soprano Joyce DiDonato, one of the world's most exciting singers,takes on the virtuosic bel canto role of the doomed Mary, Queen of Scots.Director David McVicar turns to the second opera of Donizetti's Tudortrilogy, which explores regal characters at fateful moments of their lives.Elza van den Heever sings Elizabeth I, and Maurizio Benini conducts.La Clemenza di Tito (Encore)When: Monday, January 21, 2013 - 6:30 p.m. ESTSaturday, January 26, 2013 - 12:00 p.m. ESTThe virtuosic Elina Garanca sings Sesto in Mozart's drama set in ancientRome. Giuseppe Filianoti is the noble Tito and Barbara Frittoli is Vitellia,in this handsome revival of one of the composer's final masterpieces.Harry Bicket conducts.TheatreNational Theatre Live: The MagistrateWhen: Thursday, January 17, 2013 - 7:00 p.m. local timeAcademy Award nominee and Tony Award-winner John Lithgow (Dirty RottenScoundrels, Shrek, 3rd Rock from the Sun) takes the title role in ArthurWing Pinero's uproarious Victorian farce, directed by Olivier Award-winnerTimothy Sheader (Crazy for You and Into the Woods, Regent's Park Open AirTheatre, London).When amiable magistrate Posket (John Lithgow) marries Agatha (Olivier Award-winner Nancy Carroll, After the Dance), little does he realize she's droppedfive years from her age - and her son's. When her deception looks set to berevealed, it sparks a series of hilarious indignities and outrageousmishaps.FRCE Dance SeriesBolshoi Ballet: La BayadereWhen: Sunday, January 27, 2013 - 12:55 p.m. ESTYoung warriors led by Solor are hunting. Before entering the forest, Solorsends a fakir to tell bayadere Nikiya (a "Temple Dancer") that he will meether later at night. When Nikiya and Solor meet, they swear eternal fidelityto each other. They are unaware that the High Brahmin also in love withNikiya, overhears them and decides to take revenge. He rushes to reveal thissecret to the Rajah who has selected Solor to be the fiance of Gamzatti, hisbeloved daughter. Nikiya, unaware of the arrangement, agrees to dance at thecouple's betrothal celebrations. The jealous High Brahmin in - an effort tohave Solor killed and have Nikiya for himself - tells the Rajah that thewarrior has already vowed love to the bayadere over. But the Rajah, ratherthan becoming angry with Solor, vows that Nikiya must die. Gamzatti, who haseavesdropped on this exchange, summons Nikiya to the palace in an attempt tobribe her into giving up her beloved. As their rivalry intensifies, Nikiyapicks up a dagger in a fit of rage and attempts to kill Gamzatti. Nikiya isstopped at the last moment and flees in horror at what she has almost done.As did her father, Gamzatti vows that the bayadere must die...Sports and Sports EntertainmentWWE: Royal RumbleWhen: Sunday, January 27, 2013- 8:00 p.m. local timeFinally...The Rock comes back to the Royal Rumble for his first championshipmatch in over a decade. Witness The Great One square off against the WWEChampion, along with a 30-man over-the-top rumble. The road to WrestleManiabegins here.Classic Film Series PresentationVertigoWhen: Sunday, January 13, 2013 - 12:45 p.m. local timeWednesday, January 16, 2013 - 7:00 p.m. local timeA retired San Francisco detective suffering from acrophobia investigates thestrange activities of an old friend's much-younger wife, all the whilebecoming dangerously obsessed with her.Cast: James Stewart, Kim Novak and Barbara Bel GeddesFamily Favourites PresentationsFlushed AwayWhen: Saturday, January 12, 2013 - 11:00 a.m. local timeThe story of an uptown rat that gets flushed down the toilet from hispenthouse apartment, ending in the sewers of London, where he has to learn awhole new and different way of life.Cast: Hugh Jackman, Kate Winslet and Ian McKellenLooney Tunes: Back In ActionWhen: Saturday, January 19, 2013 - 11:00 a.m. local timeThe Looney Tunes search for a man's missing father and the mythical BlueMonkey diamond.Cast: Brendan Fraser, Jenna Elfman and Steve MartinJohnny EnglishWhen: Saturday, January 26, 2013 - 11:00 a.m. local timeAfter a sudden attack on the MI5, Johnny English, Britain's most confidentyet unintelligent spy, becomes Britain's only spy.Cast: Rowan Atkinson, John Malkovich and Natalie ImbrugliaMost Wanted Mondays PresentationDr. Strangelove: Or How I Learned to Stop Worrying and Love the BombWhen: Monday, January 28, 2013 - 7:30 p.m. local timeA Stanley Kubrick classic! An insane general starts a process to nuclearholocaust that a war room of politicians and generals frantically try tostop.Cast: Peter Sellers, George C. Scott, Sterling HaydenComing in February:-February 1-7, 2013 - The Great Digital Film Festival-February 8, 2013 - Great Expectations Live-February 10 and 13, 2013 - Classic Film Series: Love Story-February 16, 2013 - Met Opera: Rigoletto-February 17, 2013 - WWE: Elimination Chamber-February 17, 2013 - Nederlands Dans Theater: Move to Move
WHERE: A complete list of locations for each event can be found at
www.cineplex.com/events
.


Contacts:
Cineplex Entertainment
Sara Wilson
Assistant, Communications
416-323-7262
sara.wilson@cineplex.com

Cineplex Entertainment
Pat Marshall
Vice President, Communications and Investor Relations
416-323-6648
pat.marshall@cineplex.com